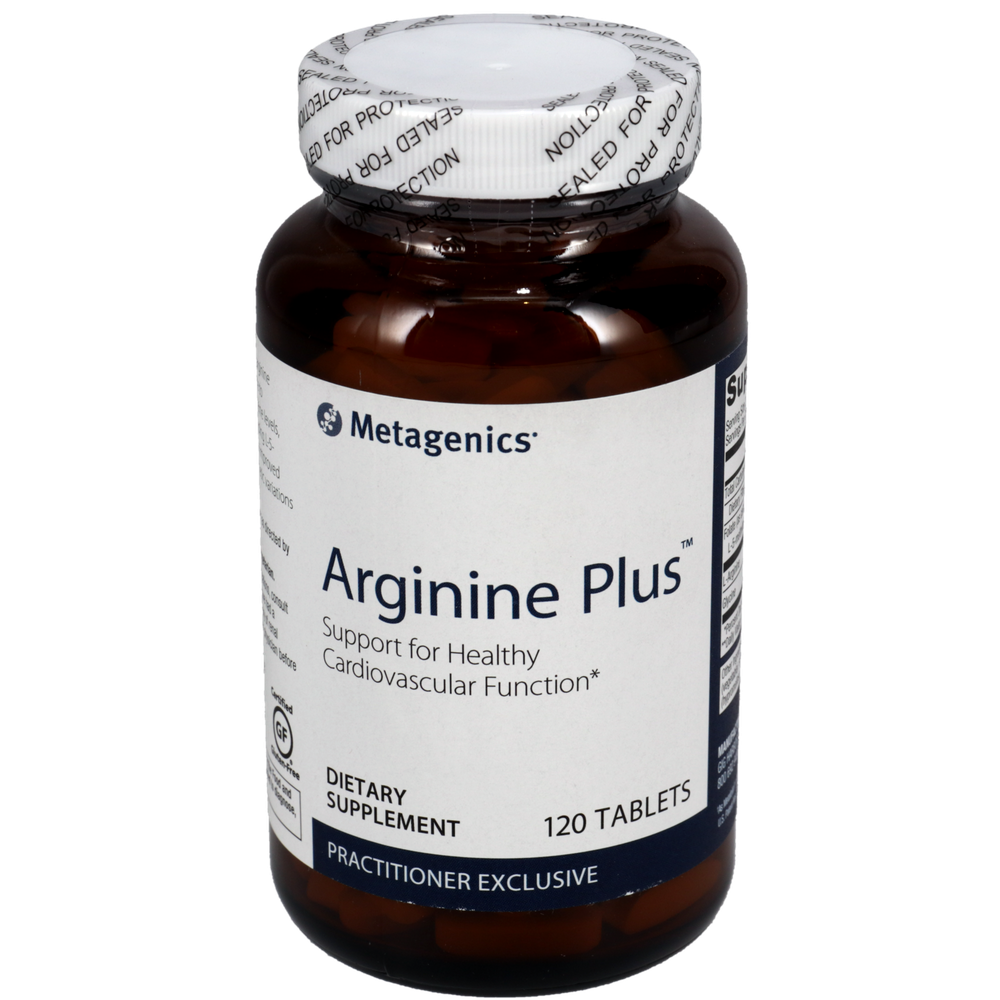 SKU: MET-ARGP
Arginine Plus™
Arginine Plus™ delivers high quality L-arginine with calcium L-5-methyltetrahydrofolate—a body-ready form of folate—to support healthy blood flow, homocysteine levels, and overall cardiovascular health. Providing L-5-methyltetrahydrofolate helps to ensure improved folate nutrition, even in those with genetic variations in folate metabolism.*
Suggested Use:
Take two tablets two times daily or as directed by your healthcare practitioner.
Serving Size: 2 Tablets
Amount Per Serving
Total Carbohydrate … <1 g <1%*
Dietary Fiber … <1 g 3%*
Folate … 665 mcg DFE 166%
(as calcium L-5-methyltetrahydrofolate)†
L-Arginine … 1.5 g**
Glycine … 10 mg**
Other Ingredients: Microcrystalline cellulose, cellulose, stearic acid (vegetable), silica, calcium silicate, croscarmellose sodium, and coating (hypromellose, medium-chain triglycerides, and hydroxypropylcellulose).
This product is non-GMO, gluten-free, and vegetarian.
*Percent Daily Values are based on a 2,000 calorie diet.
**Daily Value not established.
†As Metafolin®, a registered trademark of Merck KGaA, Darmstadt, Germany U.S. Patent Nos. 5,997,915; 6,254,904.
Storage: Keep tightly closed in a cool, dry place. Do not refrigerate.
Caution: If pregnant or nursing, or taking medications, consult your healthcare practitioner before use. If you have had a myocardial infarction (heart attack) or have history of renal (kidney) impairment, consult your cardiologist or physician before use. Keep out of the reach of children.