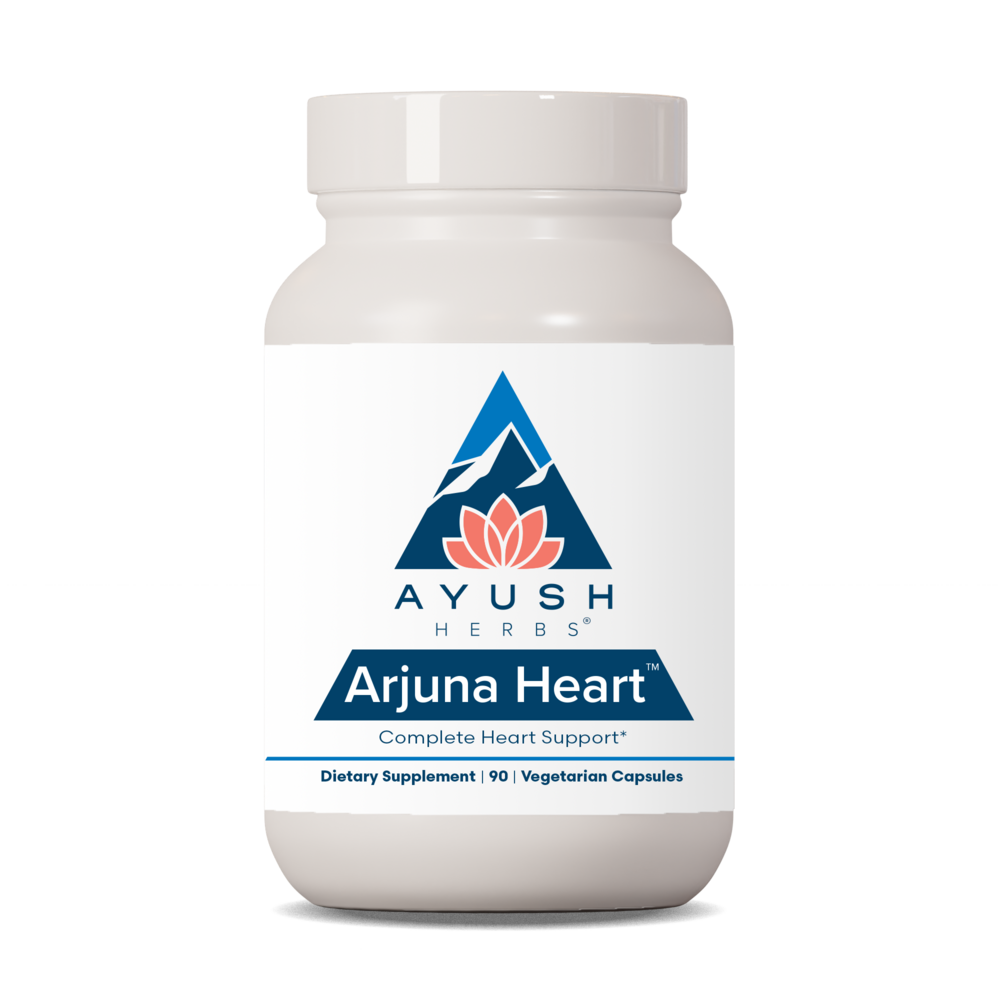 SKU: AY-0003
Arjuna Heart is a formulation that has Terminalia arjuna, which in Ayurveda is used primarily as a support for healthy heart function* Extensive phytochemical analysis shows that this plant has Flavone arjnonlone, tannins, Arjunic acid, and glycosides, the effects of which may be correlated to the observed benefits of Arjuna. Vitamin B-6 and folic acid have long been known to support cardiac health*. Magnesium supports in the production of adenosine triphosphate (ATP), the main energy storage and transfer molecule in the cell*. Magnesium also helps to support heart health and pulmonary function*.


Suggested Use:
One (1) capsule two (2) times daily with a meal or as directed by your physician.
Serving Size: 1 Capsule
Amount Per Serving
Vitamin B6 ... 250 mg
Folic Acid ... 400 mcg
Magnesium ... 300 mg
(as aspartate)
Arjuna* ... 300 mg
Imula Racemosa* ... 10 0mg
Coral Powder* ... 100 mg
COQ-10* ... 30 mg
Other Ingredients :Vegetarian Capsule (Cellullose and Chlorophyll)
Does Not Contain: Preservatives, Artificial Ingredient


These statements have not been evaluated by the FDA. These products are not intended to diagnose, treat, cure, or prevent any disease.