Artemis Plus™
Natura Health Products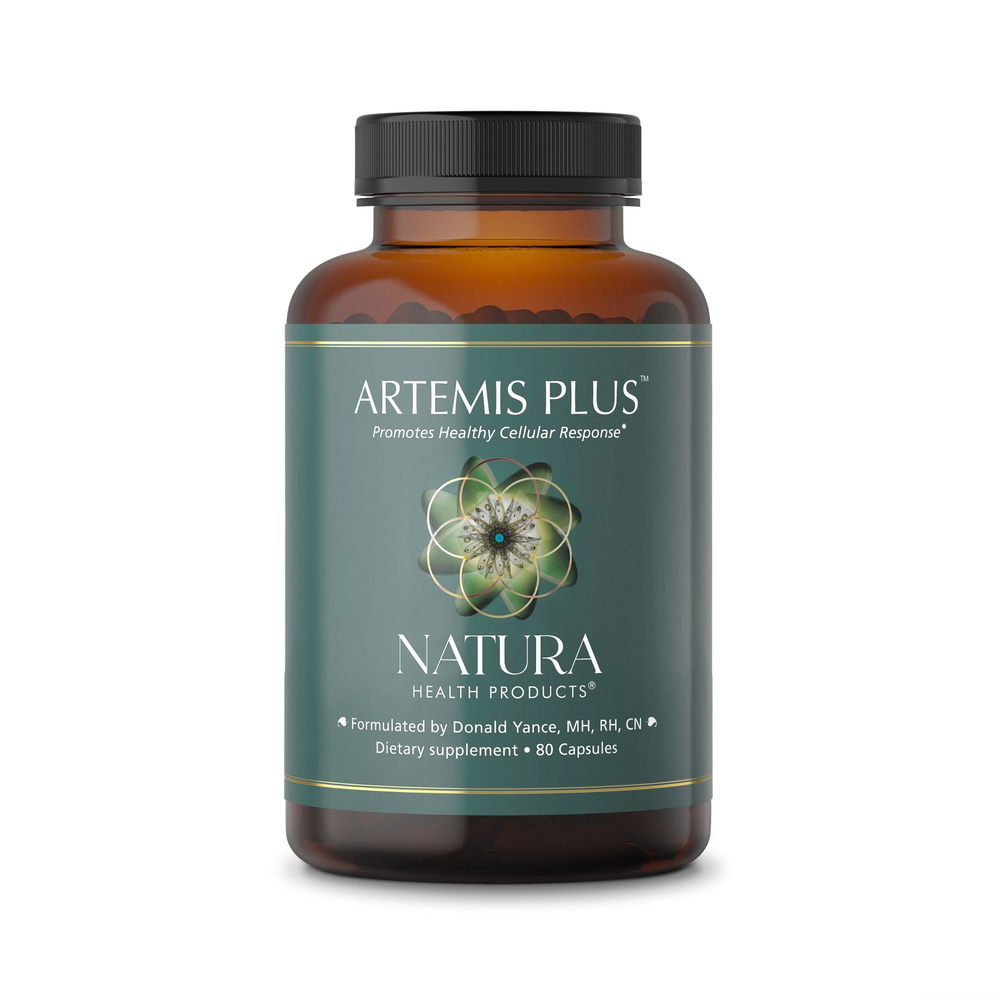 SKU: NTH-APSC101
maintains healthy cellular response*
encourages the body's natural elimination of metabolic waste*
activates the liver, spleen, kidneys, lymph, and glandular systems*
supports immune system balance*
Artemis Plus® encourages the body's natural excretion of cellular debris, supports cell nutrient exchange and uptake, and inhibits the proliferation and viability of certain organisms. It features herbal extracts that are classified as alteratives or depuratives, which help to maintain a healthy balance of metabolic and catabolic processes. Artemis Plus® combines purified artemisinin with a full spectrum extract of Artemisia annua for optimal benefit in supporting immunological balance.
Take 2 capsules as directed by your healthcare practitioner. Take with grapefruit juice and Complete Omega EssentialsTM to increase bioavailability of Artemisinin.
Serving Size:
2 capsules
Amount Per ServingArtemisia annua Whole Herb Ext
... 300mg
99% Artemisinin
Sweet Wormwood Whole Herb 8:1 Ext
... 200mg
(Artemisia annua)
Burdock Seed Ext
... 100mg
(Arctium lappa) 40% Arctiin & Arctigenin
Red Clover Aerial Parts Ext
... 99mg
(Trifolium pratense) 40% Isoflavones
Celandine Whole Herb 4:1 Ext
... 99mg
(Chelidonium majus)
BioPerine® Black Pepper Fruit Ext
... 2mg
(Piper nigrum) 95% Piperine
Other Ingredients:
Vegetable capsule (HPMC, water), microcrystalline cellulose, silicon dioxide, stearic acid.
Does Not Contain:
Wheat, gluten, soy, milk, eggs, fish, crustacean shellfish, tree nuts, peanuts
BioPerine® is a registered trademark of Sabinsa Corporation
If pregnant or breast feeding ask a health care professional before use.