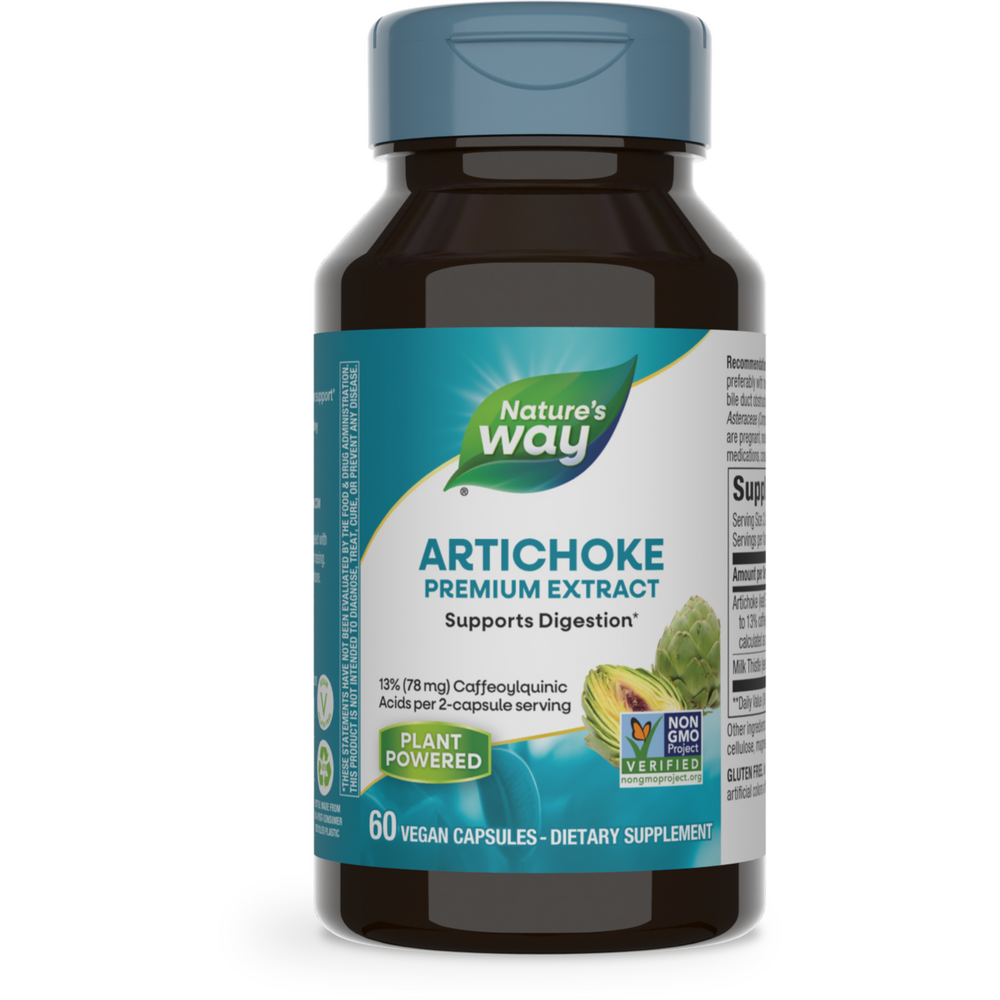 SKU: NW-64600
Artichoke extract is standardized to 5% caffeoylquinic acids. Improves digestion.
Research shows this key active increases liver bile production, which assists the body with blood fat metabolism.
Take 2 capsules twice daily, preferably with food.
Serving Size: 2 Capsules
Total Carbohydrate ... 1g
Sodium ... 10mg
Artichoke extract (leaf), 6% caffeoylquinic acids ... 600mg
Milk Thistle (seed) .... 300mg
Caution: Consult a physician before taking this product if you have gallstones or known obstruction of bile ducts. Not recommended for pregnant or lactating women.
*This statement has not been evaluated by the Food and Drug Administration. This product is not intended to diagnose, treat, cure or prevent any disease.