Ascorbyl C + Bioflavonoids
Seroyal/Genestra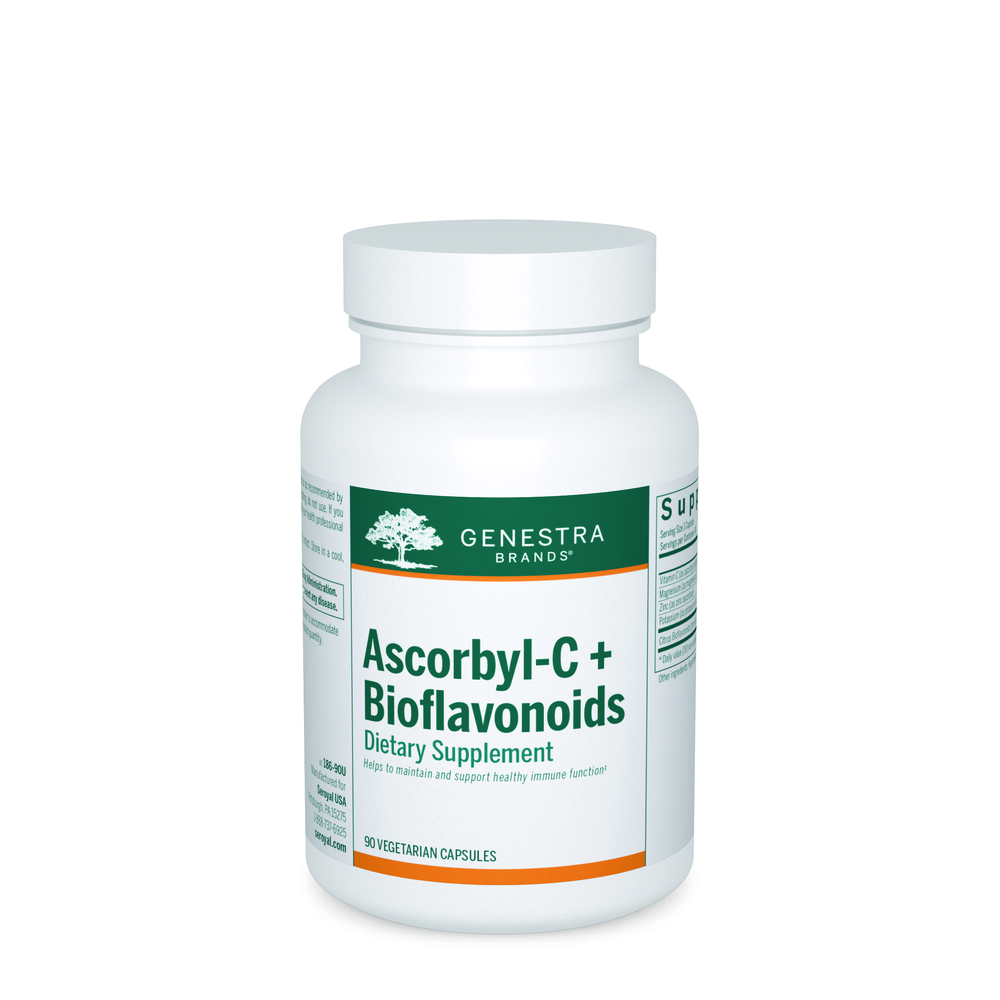 SKU: GN-1186
Lipid- and water-soluble vitamin C plus citrus bioflavonoids

Includes ascorbyl palmitate, a lipid-soluble form of vitamin C

Take 1 capsule 3 times daily with meals or as recommended by your health professional.



Serving Size: 1 Capsule

Amount Per Serving
Vitamin C ... 200mg
(as ascorbyl palmitate/zinc ascorbate)
Magnesium ... 8.3mg
(as magnesium citrate)
Zinc ... 8.3mg
(as zinc ascorbate)
Potassium ... 12.5mg
(as potassium citrate monohydrate)
Citrus Bioflavonoids ... 20mg
(from lemon/orange/tangerine/grapefruit/lime fruit)

Other Ingredients: Hypromellose.
Warning: If you are pregnant or lactating, do not use. If you have any health condition or are taking any medication, consult your health professional before use.

Keep out of reach of children. Use only if safety seal is intact. Store in a cool, dry place.