Ashwagandha Tablets
Banyan Botanicals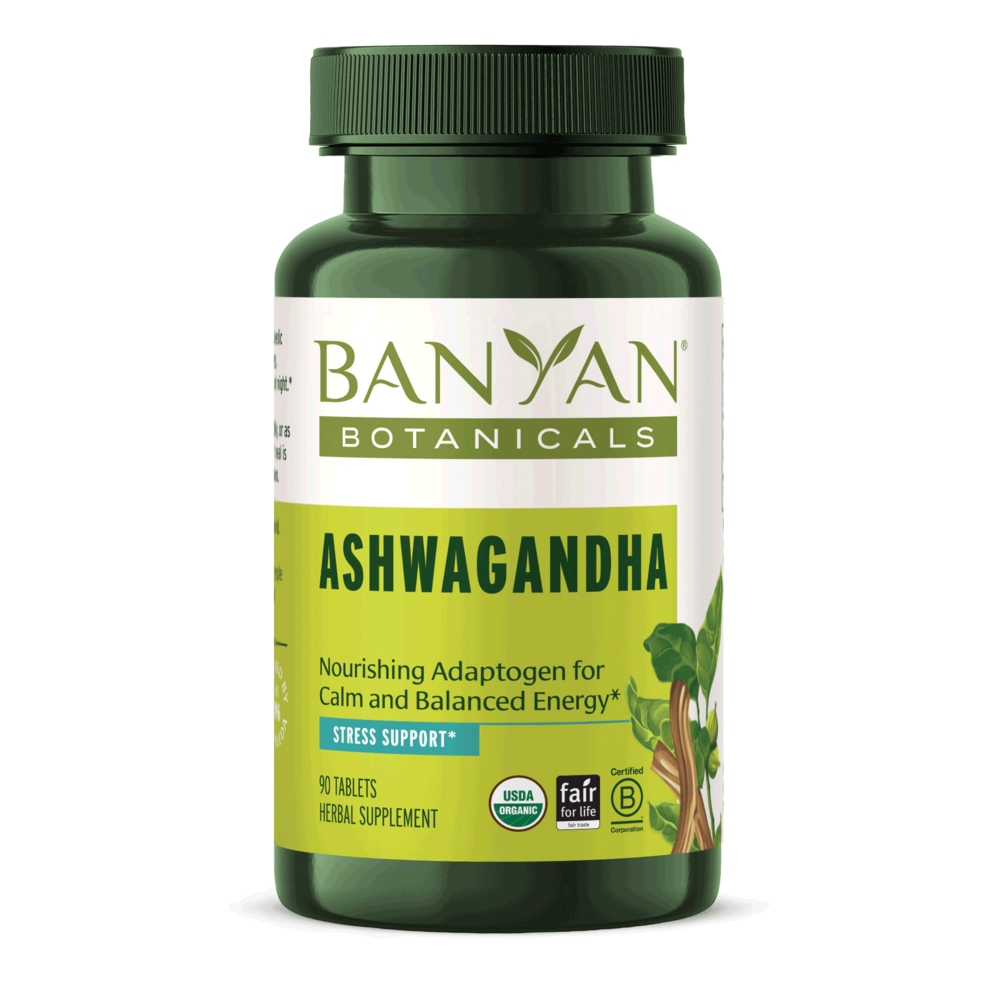 SKU: BAN-1021
Herbal adaptogen for supporting balanced energy, sound sleep, and a calm mind*
Packed with benefits, this renowned herbal adaptogen is best known for helping the body cope with stress. It also supports healthy adrenal function, fosters healthy energy levels throughout the day, calms the mind, and promotes restful sleep at night.*

Adaptogenic support for stress*
Supports balanced energy and a calm mind*
Promotes overall strength and vitality*
Supports the libido and reproductive system*
Natural source of alkaloids, withanolides, and withaferins*


Suggested Use:
Take 1–2 tablets, once or twice daily, or as directed by your health practitioner

Serving Size: 2 tablets

Amount Per Serving
Ashwagandha root ... 1000mg
(Withania somnifera)+
+Certified Organic

Other ingredients, from natural sources: organic gum acacia, organic rice flour.

Free of gluten, soy and dairy. 100% vegetarian.

This item contains no animal products and is suitable for vegetarians and vegans.




If you are nursing, taking medications, or have a medical condition, please consult with your health care practitioner prior to the use of this product. Keep out of the reach of children.