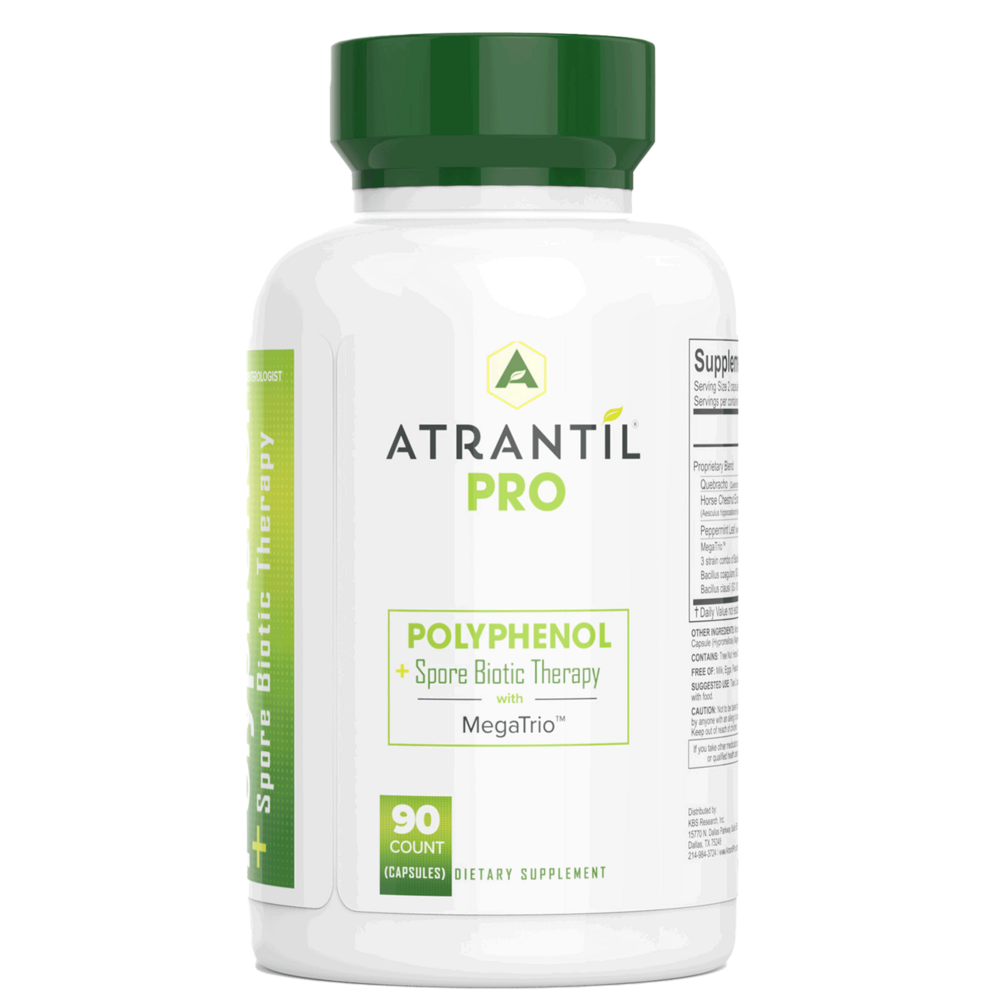 SKU: KBS214-ATRANPRO90
Atrantil PRO Polyphenol Spore Biotic Therapy.
Indications:
Bloating
Change in Bowel Habits
Intestinal Permeability
Microbiome Balance
Suggested Use:
Take 2 capsules per day, up to 3x per day.


Serving Size: 2 Capsules

Amount Per Serving
Proprietary Blend ... 510mg
Quebracho (Quebracho colorado) heartwood extract
Horse Chestnut Extract Aescins (Aesculus hippocastanum) seed
Peppermint leaf (mental haplocalyx) extract
Bacillus subtilis HU58
Bacillus coagulans (SC-208)
Bacillus clausii (SC-109) (3 billion per day dose)

Other Ingredients: Microcrystalline Cellulose, Vegetable Capsule (Hypromellose).
Contains: Tree Nut Horse Chestnut Extract.
Does not contain: Milk, Eggs, Peanuts, Soy, Gluten, Shellfish.


Ideal for Vegans and Vegetarians.
Warning
: Not to be taken by pregnant or nursing mothers or by anyone with an allergy to any of the product's ingredients. Keep out of reach of children.