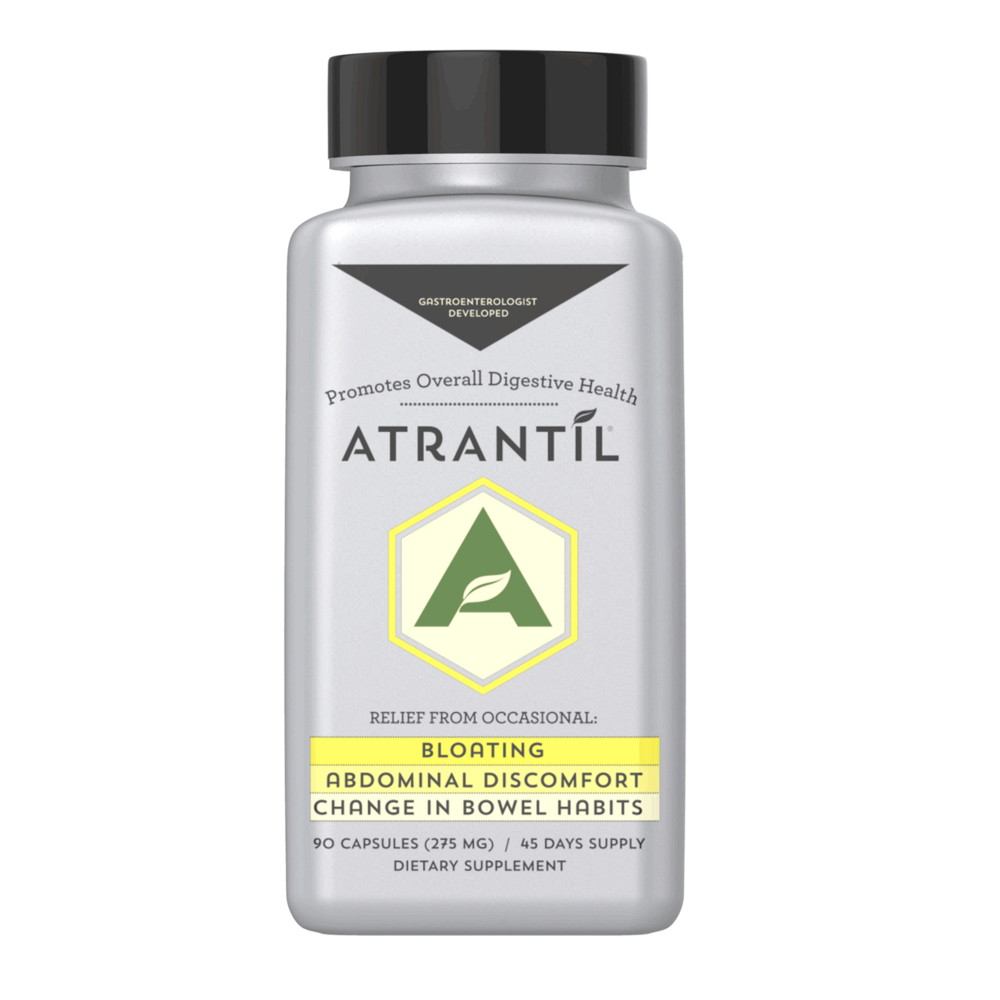 SKU: KBS214-ATRAN90
Natural Polyphenol based supplement for Bloating, Abdominal Discomfort and change in bowel habits.*
2 capsules 3 times daily 15 days thereafter. Start 2 capsules daily for maintenance

Serving Size: 2 Capsules

Amount Per Serving
Proprietary Blend … 550 mg
Quebracho (Quebracho colorado) heartwood extract
Horse Chesnut Extract Aescins (Aesculus hippocastanum) seed
Peppermint Leaf (Mentha haplocalyx) extract

Other Ingredients: Microcrystalline Cellulose, Vegetable Capsules (Hypromellose) Magnesium Stearate, Silicon Dioxide.

Contains: Tree nuts.

Does not contain: Milk, Eggs, Peanuts, Gluten, Soy and Shellfish
Not to be taken by Pregnant or Nursing Mothers or by anyone with an allergy to any one of these ingredients. Keep out of reach of Children.