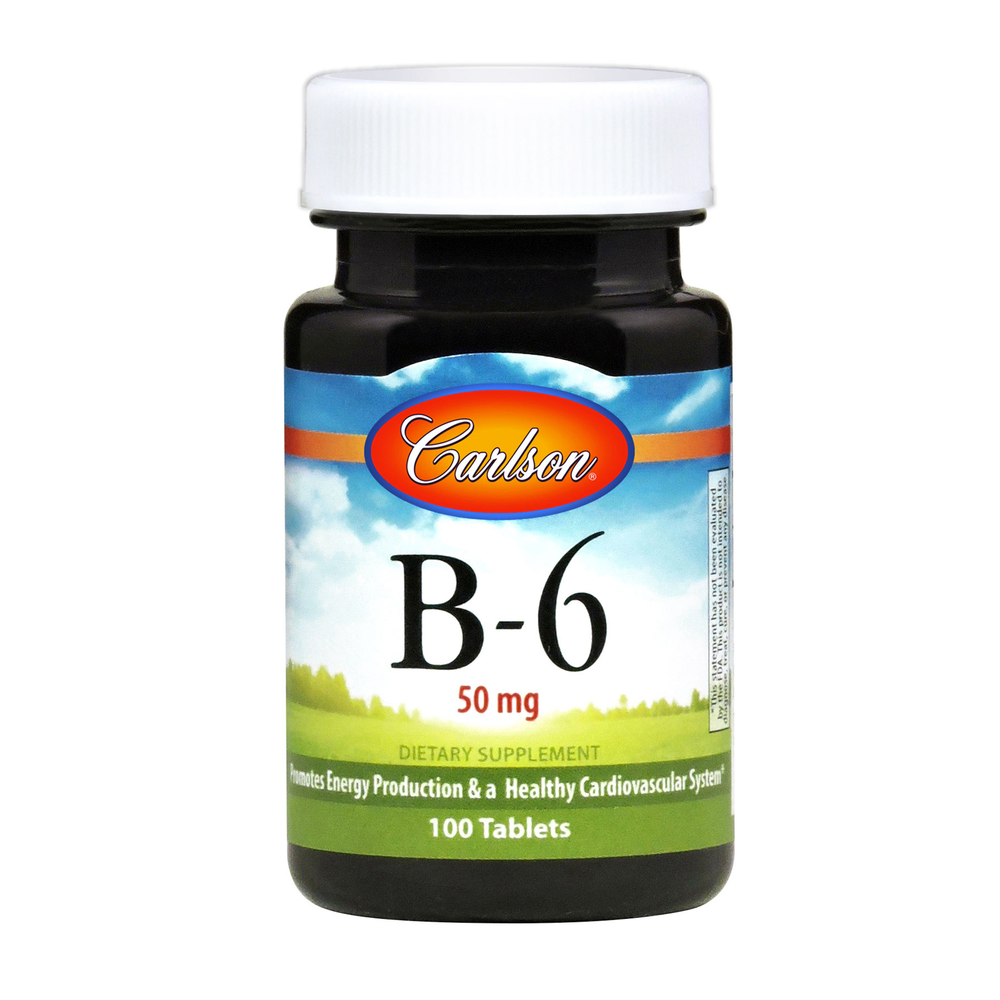 SKU: CL-2361

B-6 50 mg

Promotes healthy energy production
Supports cardiovascular system health
Helps maintain nervous system health
Supports red blood cell production
Potency and quality guaranteed
?Vitamin B-6 is an important part of the B-complex group. It helps convert food to energy, supports red blood cell formation, promotes cardiovascular and nervous system health, and helps maintain skin and hair health.

Supplement Facts
Serving Size 1 tablet
Amount Per Serving
Vitamin B-6 (as pyridoxine hydrochoride) 50 mg
Other Ingredients
Dicalcium phosphate, microcrystalline cellulose, stearic acid (veg.), magnesium stearate (veg.),silicon dioxide, ehtylcellulose, methylcellulose, croscarmellose sodium, pharmaceutical glaze.
Gluten Free, Sugar Free, Preservative Free
Suggested Use:
Take one tablet daily at mealtime.
Storage
Keep bottle tightly closed. Store away from heat and moisture.
*These statements have not been evaluated by the Food & Drug Administration. These products are not intended to diagnose, treat, cure or prevent any disease.