B. Biome Complete Gut Health
Beekeeper's Naturals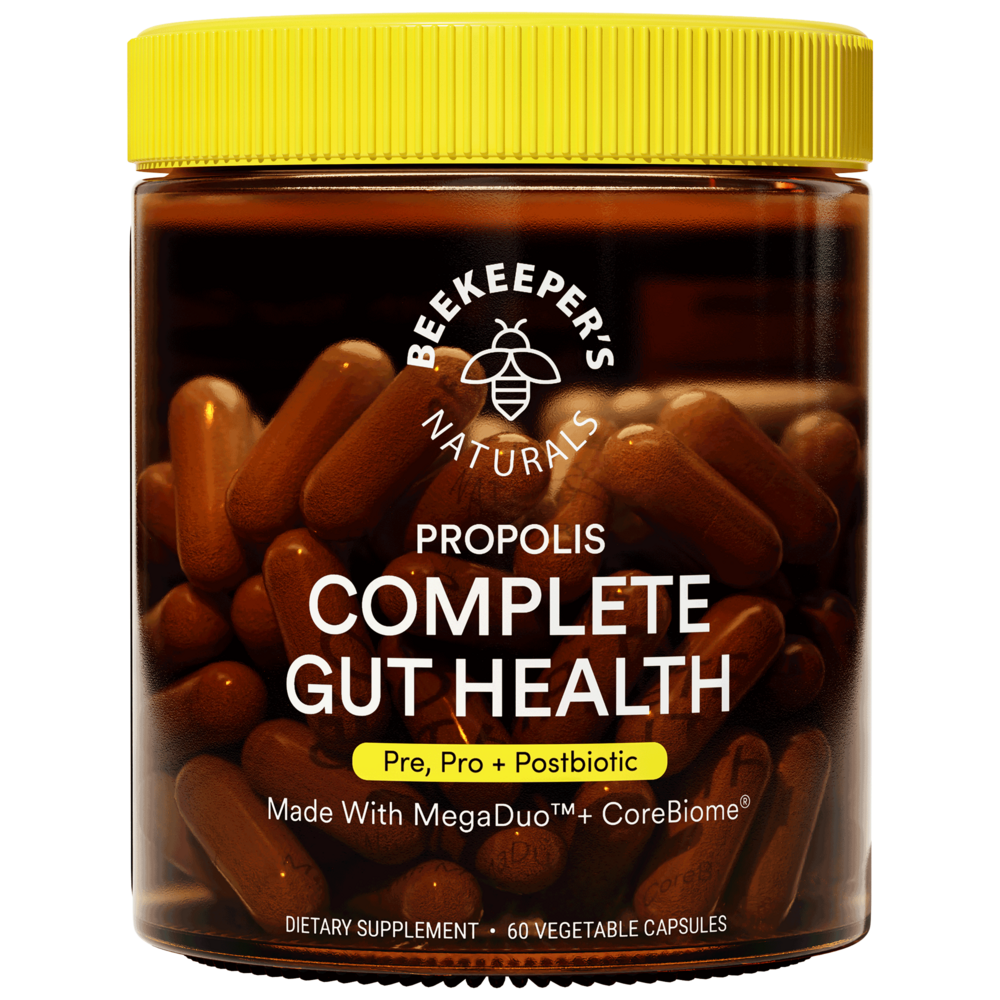 SKU: BEE897-BBIOME60CT
The world's first propolis-powered gut health capsule. B. Biome supports regularity and overall digestive balance with pre-, pro-, and postbiotics. Our triple threat of ingredients promotes a healthy gut microbiome, supports brain and immune function, and helps regulate the inflammation that naturally occurs in the gut.*

• Strengthens the gut barrier and decreases intestinal permeability*
• Supports the growth of beneficial gut bacteria and microbial diversity*
• Helps regulate the normal inflammatory response in the gut which can cause bloat and discomfort*
• Enhances the digestion process and improves regularity*
• Supports your immune system - approximately 70% of your immune system is located in your gut*
• MegaDuo, the spore-based probiotics, is capable of surviving digestion and colonizing in the gut without an enteric-coated capsule

Suggested Use:
Adults take 2 capsules per day, or as directed by your healthcare practitioner.


Serving Size: 2 Capsules

Amount Per Serving
Bee Propolis Extract ... 150mg
Tributyrin ... 1000mg
(as CoreBiome®)
MegaDuo™ ... 20mg (2 Billion CFUs)
Probiotic Blend
Bacillus subtilis HU58
Bacillus coagulans SC208

Other Ingredients: Vegetable Capsule, Rice Flour, Vegetable Stearate, Silica

Do not contain: Gluten, dairy, artificial preservatives, colors, artificial sweeteners, yeast, wheat, corn, or soya

B.Biome can be stored at room temperature for up to 2 years.