B.A.M.(Balanced Amino Maint)
Metabolic Maintenance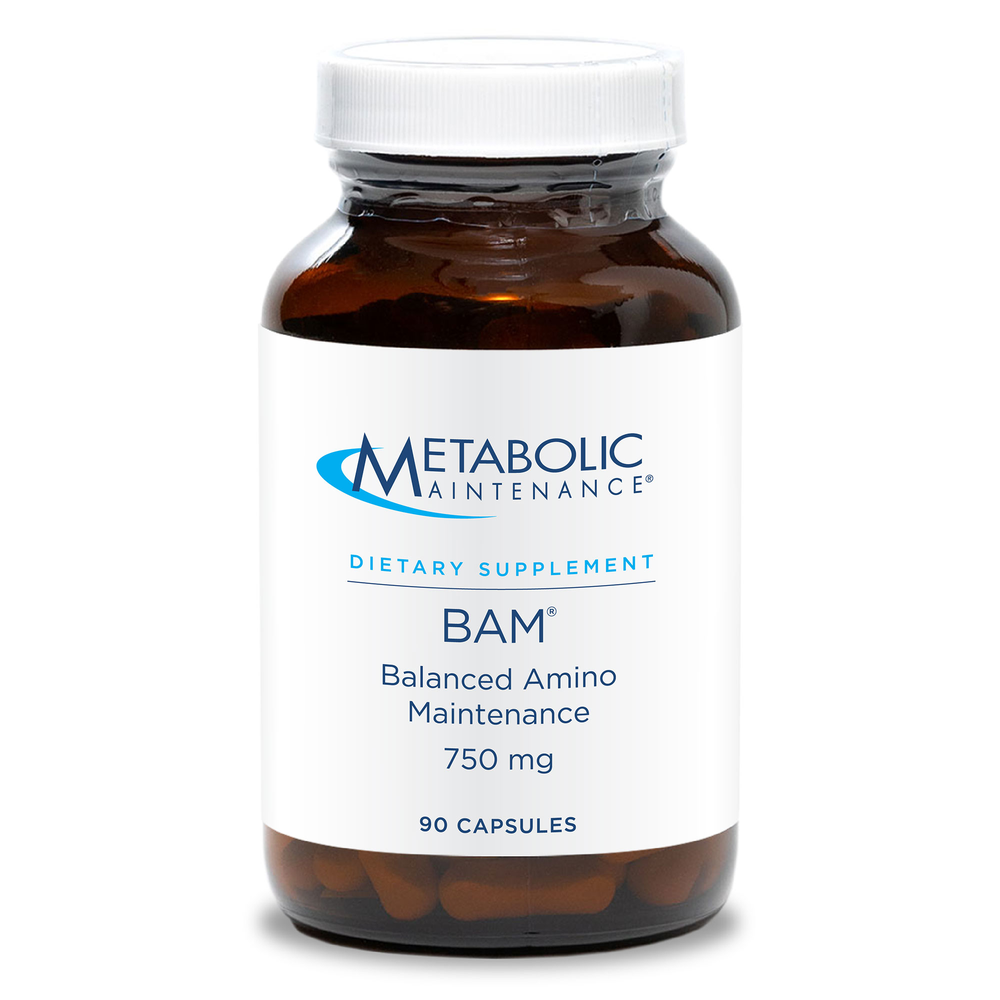 SKU: ME3-00104
BAM (Balanced Amino Maintenance)
Balanced Amino Maintenance is a multiple amino acid formula that contains free-form amino acids in the ratios of what scientists consider to be the most perfect protein found in nature. Because these amino acids are in their free form, they can be readily absorbed and utilized by the body. The bio-activating agents alpha ketoglutaric acid and vitamin B-6 (in the form of pyridoxal 5 phosphate) are included for optimal utilization. BAM is an excellent adjunct for the support of normal energy and neuro-cognitive function.*
One to six (1-6) capsules daily as a dietary supplement, or as directed by a healthcare professional. Best taken between meals.
Serving Size: 1 Capsule
Amount Per Capsule
Vitamin B-6 ... 1.2mg
(as 2 mg Pyridoxal 5 Phosphate)
Chromium ... 50mcg
(as Chromium Niacinate)
Proprietary blend ... 745mg
L-Histidine HCI, L-Leucine, L-Phenylalanine, L-Lysine HCI, L-Arginine HCI, L-Valine, L-Isoleucine, L-Alanine, L-Glutamine, L-Methionine, L-Threonine, L-Tryptophan (TryptoPure™)
Other Ingredients: vegetarian cellulose capsule
Does not contain: gluten or excipients
TrypoPure™ is a registered trademark of Ajinomoto Aminoscience LLC
Caution: Phenylketonurics-- contains phenylalanine. Pregnant or lactating women, or individuals taking any prescription medications, consult your healthcare professional before taking this product
Keep tightly closed in a cool, dry place, out of the reach of children.