Bee Pollen
Beekeeper's Naturals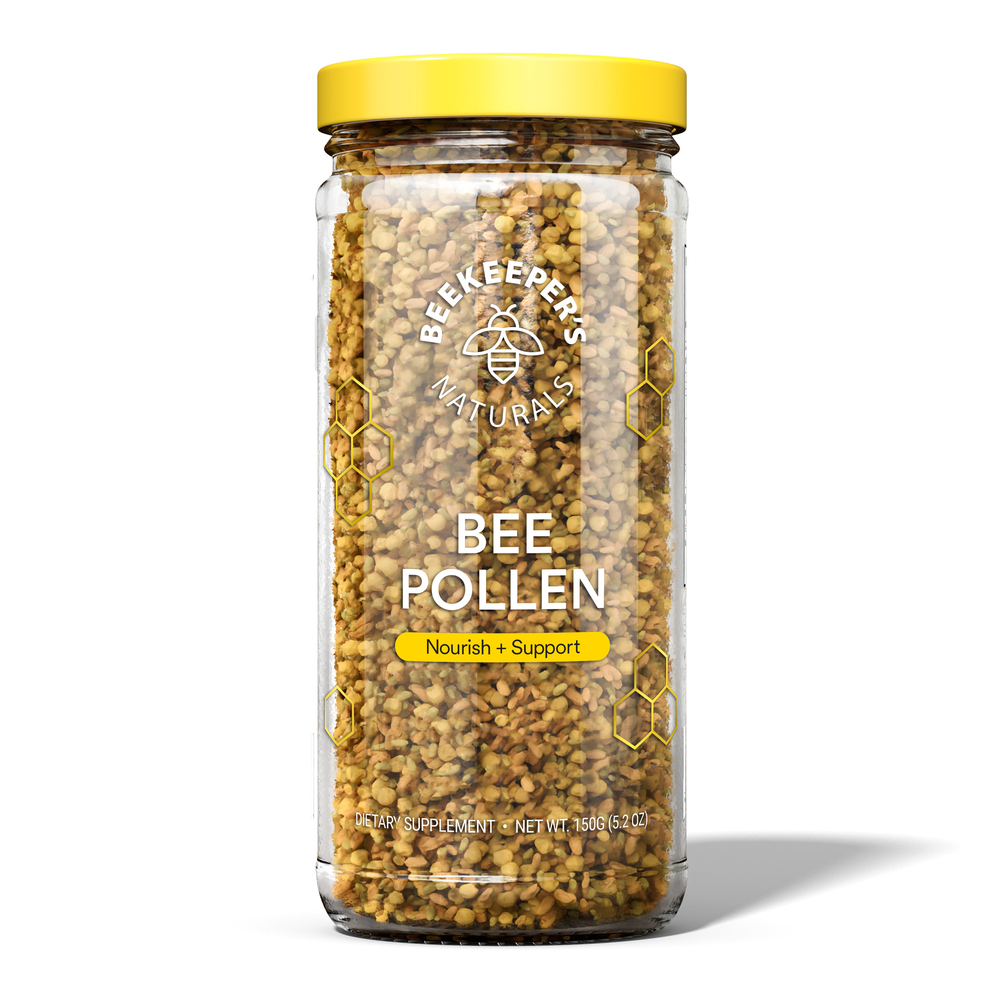 SKU: BEE897-BFUELED150G
Meet nature's multivitamin. Bee pollen delivers protein and Vitamin B to nourish your body and support your busy schedule.

Nature's multivitamin delivers B vitamins, minerals, free-forming amino acids, clean protein, and antioxidants.
Supports energy levels and whole body health.
Nutrient-dense to support many cellular functions.



Suggested Use:
Start small with half a teaspoon and work your way up to 1-2 teaspoons per day for energy to power your workouts, to-do list, and more.


Serving Size: 1 tsp (5g)

Amount Per Serving
Calories ... 15
Total Carbohydrate ... 3g
Dietary Fiber ... 0.5g
Total Sugars ... 2g
Protein ... 1g
Vitamin C ... 2mg
Iron ... 0.7mg
Bee Pollen Granules ... 5g

Other Ingredients: None




Caution: Not for individuals with asthma or allergies to pollen or bee products. Consult a health care practitioner prior to use if you are pregnant or breastfeeding or for use with children.