Superfood Honey
Beekeeper's Naturals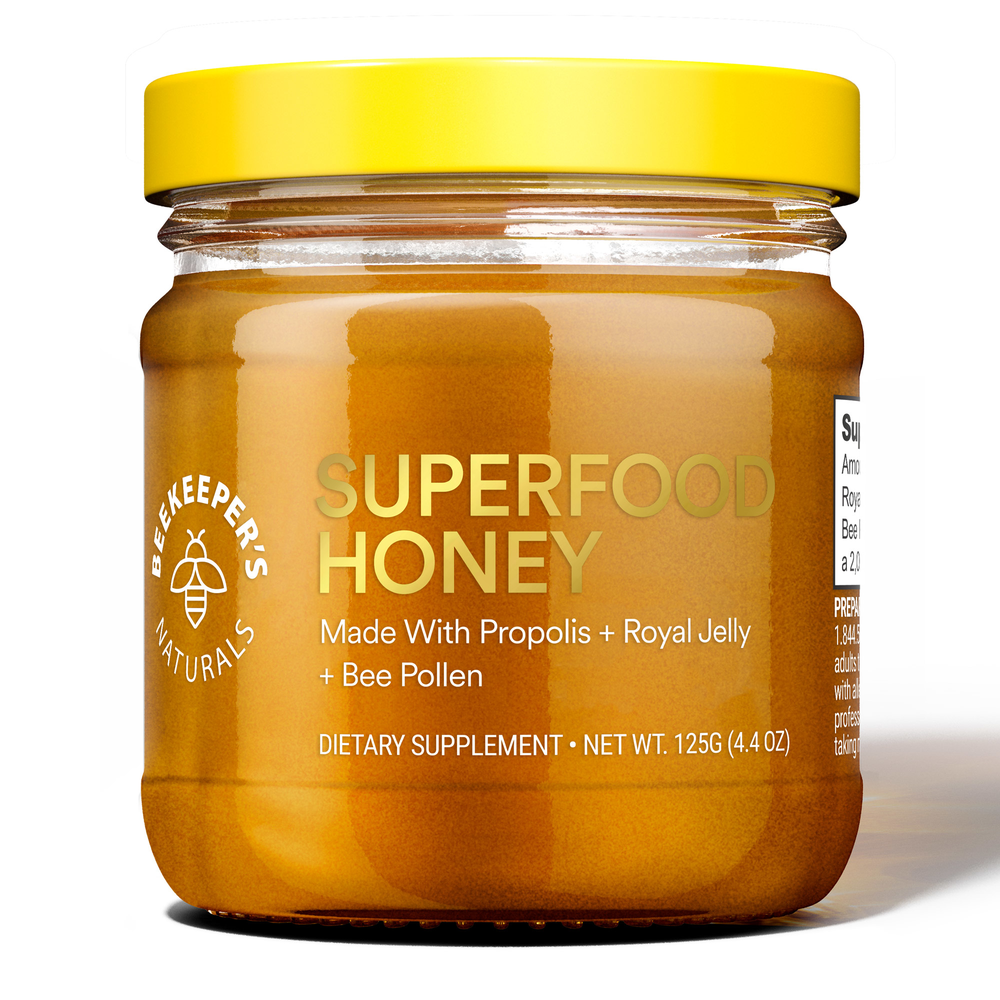 SKU: BEE897-BPOWERED125G
SUPERCHARGED SUPERFOODS
Raw, enzymatic honey infused with royal jelly, bee pollen and propolis
Improve energy levels (pollen)
Support your immune system (propolis)
Enhance cognitive function (royal jelly)


Suggested Use:
Take one teaspoon each morning to support energy. Enjoy by the spoonful or drizzle over lattes, smoothies, toasts, and more.


Serving Size: 1 tsp (7g)

Amount Per Serving
Calories ... 25
Total Carbohydrate ... 6g
Total Sugars ... 5g
Includes 5g Added Sugars
Bee Pollen ... 530mg
Royal Jelly Complex ... 370mg
(Royal Jelly, Lyophilized Royal Jelly)
Bee Propolis Extract ... 42mg
Honey ... 6.2g


Certified paleo. Gluten-free and soy-free. Always free of artificial colors, preservatives, fillers, alcohol, GMOs, and refined sugars.


Caution: Not for individuals with asthma or allergies to pollen or bee products. Consult a health care practitioner prior to use if you are pregnant or breastfeeding or for use with children.