B Vitamins High Dose
Body Bio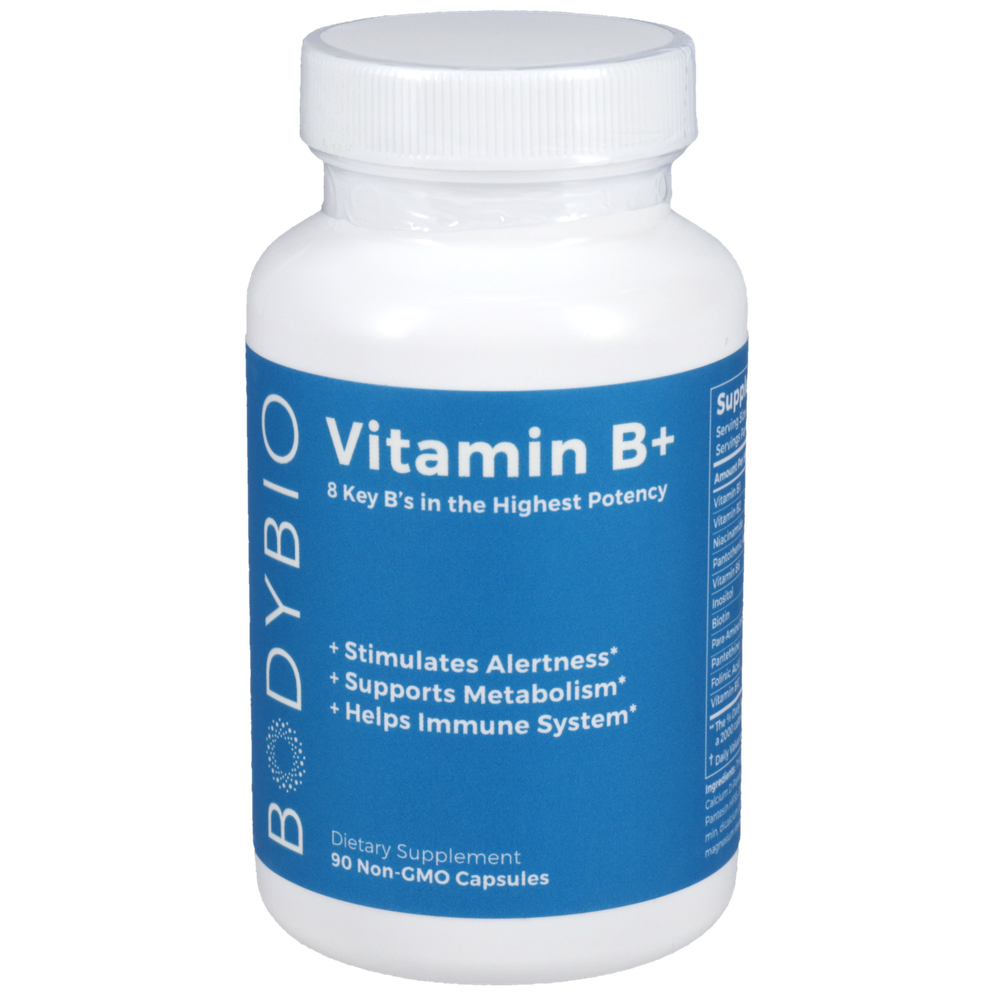 SKU: KAN-SP810
Vitamin B+ is a unique compound of nine essential B vitamins that work closely together: B1, B2, B3, B5. B6, Methyl B12, Folinic acid, 5-MTHF, and B7.
No Synthetic Folic Acid or Choline
Promote the immune and nervous systems.
Support energy levels
Suggested Use:
Take one to three capsules daily with food, or as recommended by your heathcare provider.



Serving Size:
1 Capsule
Amount Per ServingVitamin B1
... 84mg
Vitamin B2
... 67mg
Niacinamide
... 84mg
Pantothenic Acid
... 84mg
Vitamin B6
... 42mg
Inositol
... 84mg
Biotin
... 4mg
PABA
... 84mg
Pantethine
... 10mg
Folinic
Acid
... 400mcg
Vitamin B12
... 250mcg
Other Ingredients:
Thiamine HCL, Riboflavin, Niacin, Calcium D-Pantothenate, Pyridoxine HCL, Pantesin HFSS, Calcium Folinate, Methylcobalamin, dicalcium phosphate anhydrous, magnesium stearate, silica and gelatin.