B12-Folic Acid(Liposome Enhanced)
Ecological Formulas/Cardiovascular Research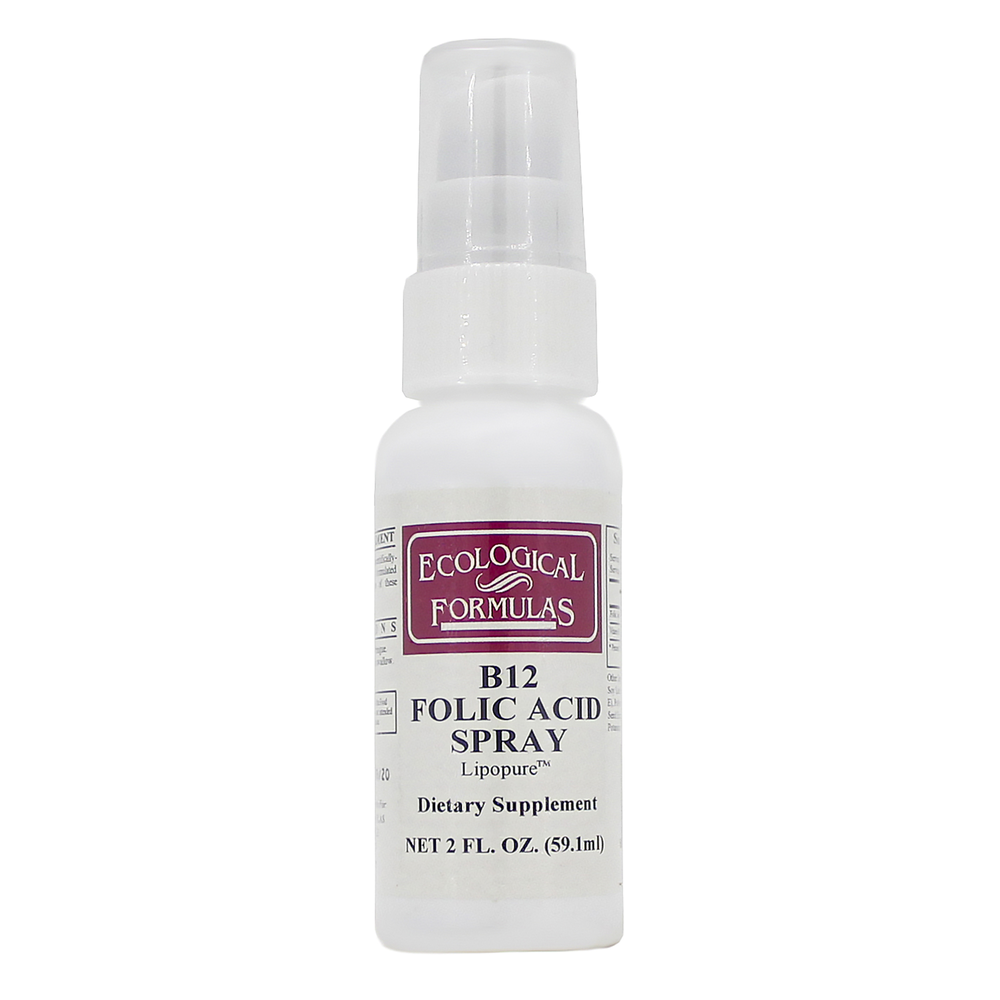 SKU: CVR-B12SP
B12 Folic Acid is a scientifically designed supplement specially formulated to provide maximal absorption of these essential nutrients.*
Spray 1 to 2 sprays under the tongue. Hold for 30 to 60 seconds and swallow.
Serving Size: 750mcl (per spray)
Amount per serving:
Folic Acid ... 800mcg
Vitamin B12 ... 500mcg
(methylcobalamine)
Other Ingredients: Deionized Water, Glycerin, Soy Lecithin, Sorbitol, Tocopherol, (Vitamin E), Polysorbate 20, Spearamint Oil, Grapefruit Seed Extract, Stevia Extract, Cellulose Gum, Potassium Sorbate, and Citric Acid.
*This statement has not been evaluated by the FDA. This product is not intended to diagnose, cure, treat or prevent any disease.
It looks like there are no similar
products available