Organic Bacopa Monnieri
Cytoplan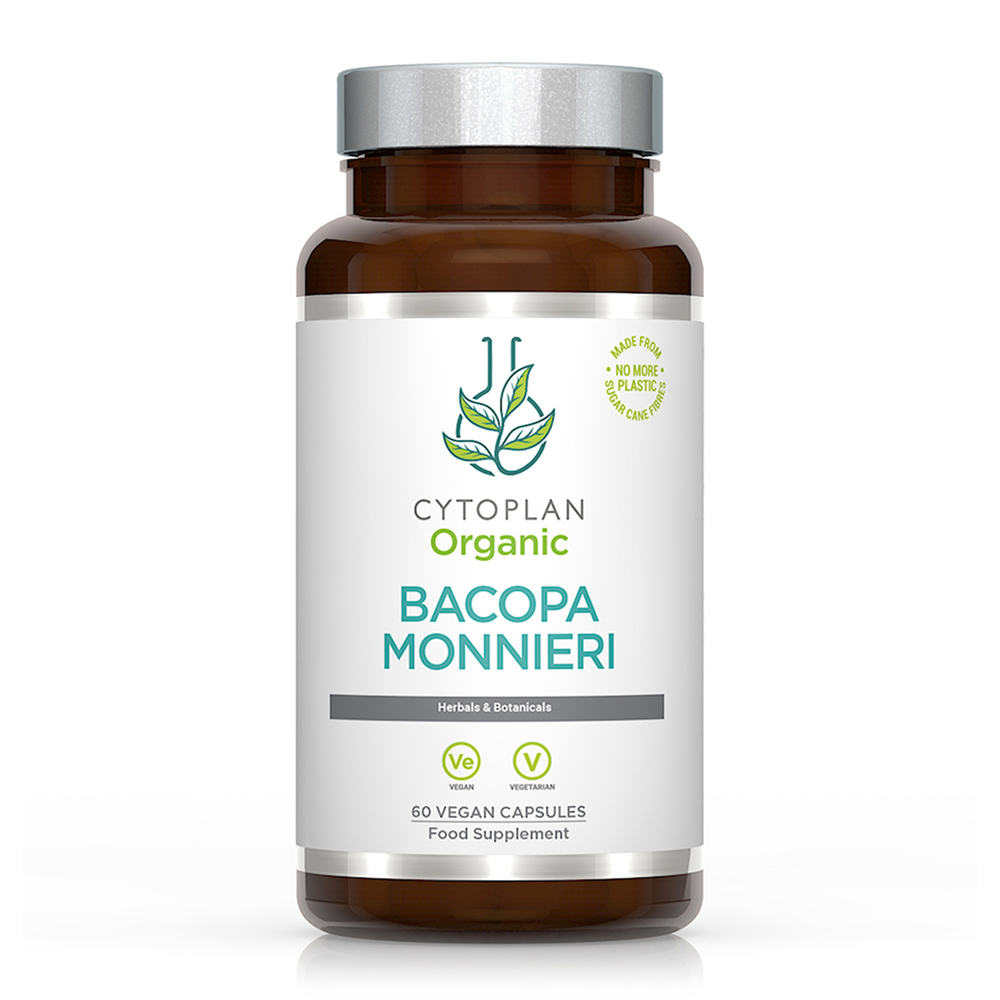 SKU: CYT-9308
Organic Bacopa Monnieri contains 500mg of organic Bacopa monnieri and has been certified organic by the Soil Association. Legislation prohibits us from talking about herbs and their applications, however, there is a wealth of information available online on the uses of these over many years.



Suggested Use:
1-2 capsules daily or as directed by a practitioner.

Amount Per Serving
Bacopa Monnieri … 500mg

Other Ingredients: Organic Bacopa Monnieri, hydroxypropyl methylcellulose (capsule shell).

Suitable For:
Vegetarians, vegans and people with Candida and yeast sensitivities.

GMO, wheat, soy, dairy, added sugar, flavourings & colourings.




Warning: If you are on medication please consult with your Doctor before taking this product. Do not use when pregnant or breastfeeding.

Storage:
Store in a cool, dry place.


It looks like there are no similar
products available