Pinellia Formula(H14)
TCM Zone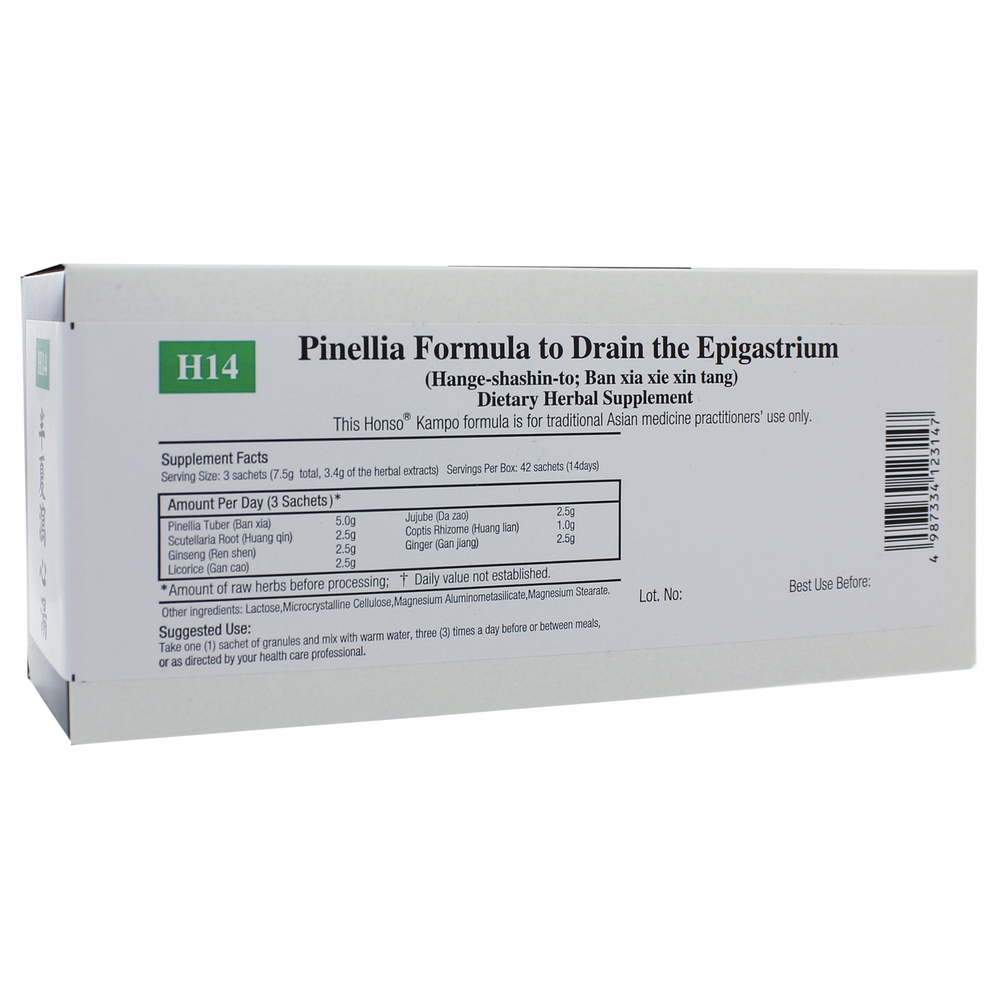 SKU: HKO-H14
To regulate the stomach qi disharmony due to a cold-heat complex*.
Take one (1) sachet of granules and mix with warm water, three (3) times a day before or between meals, or as directed by your health care professional.
Serving Size: Three Sachets
Amount Per Serving
Pinellia Tuber ... 5g
(Ban xia)
Scutellaria Root ... 2.5g
(Huang qin)
Ginseng ... 2.5g
(Ren shen)
Licorice ... 2.5g
(Gan cao)
Jujube ... 2.5g
(Da zao)
Coptis Rhizome ... 1g
(Huang lian)
Ginger ... 2.5g
(Gan jiang)
Other Ingredients: Lactose, Microcrystalline Cellulose, Magnesium Aluminometasilicate, Magnesium Stearate.
It looks like there are no similar
products available