BCAA Powder
Pure Encapsulations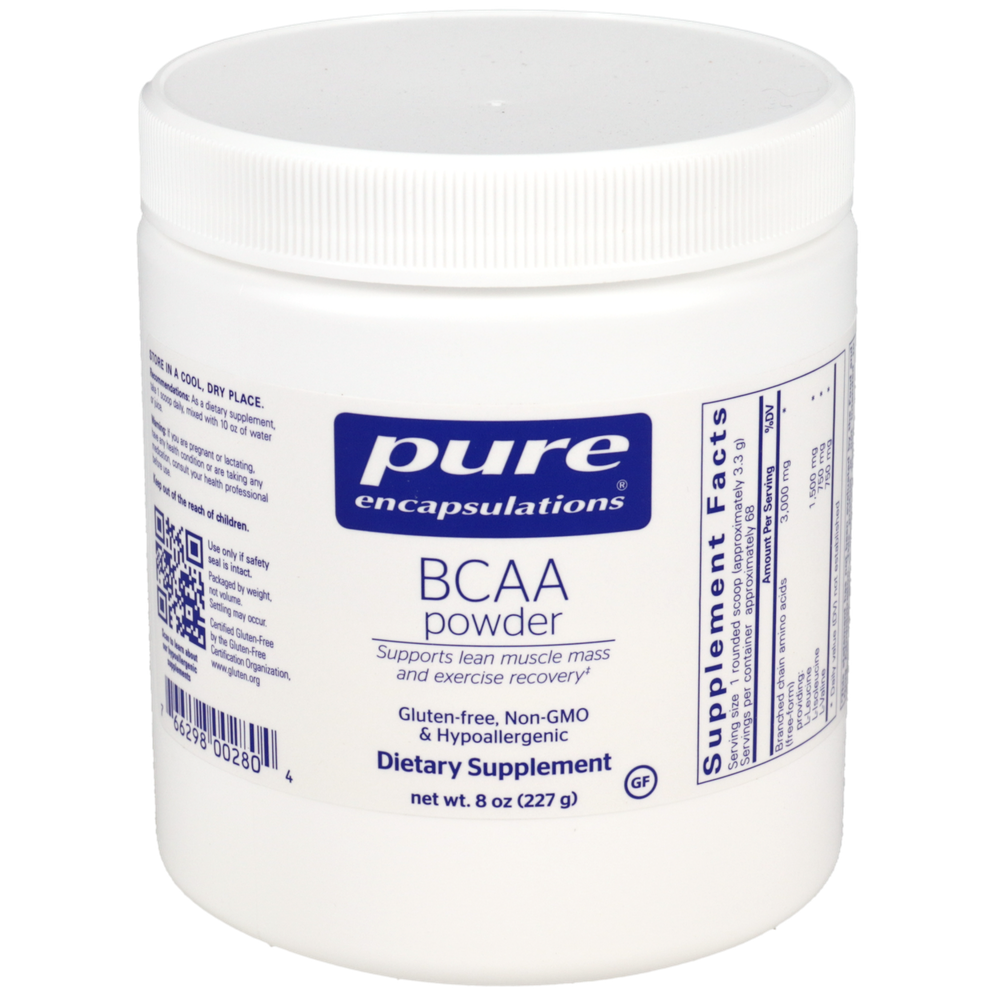 SKU: PUR-BCAP
Branched chain amino acids (BCAA) promote the growth of healthy muscle mass by supporting energy levels during exercise while inhibiting protein breakdown within working muscles. BCAA capsules may support mental and physical performance and reduce recovery time in athletes and those engaged in strenuous physical activity.*
Promotes muscle function during exercise*
Supports building lean muscle mass*
Made with hypoallergenic, vegetarian ingredients
Convenient powder formula for easy dispensing
Safe for everyday use
Branched chain amino acids provide safe nutritional support for athletes and individuals seeking optimal lean muscle mass. The three branched chain amino acids, leucine, isoleucine and valine, boost energy while helping to counteract muscle protein breakdown during exercise. In addition, the ingredients in this product promote the biosynthesis of other amino acids, nucleotides, and biological amines. Branched chain amino acids are unique in that they are not metabolized by the liver.
Take 1/2–1 scoop daily, mixed with 10 oz of water or juice.
Serving Size: One Supplied Scoop (3.3g)
Servings Per Container: 68
Amount Per Serving
Branched Chain Amino Acids ... 3, 000mg
(free-form)
Providing:
L-Leucine ... 1, 500mg
L-Isoleucine ... 750mg
L-Valine ... 750mg
If pregnant or lactating, consult your physician before taking this product. Until more research is conducted, individuals with ALS, a history of depression, or kidney or liver disease should consult a doctor before supplementing with BCAAs.