Behavior Balance-DMG Liquid
DaVinci Labs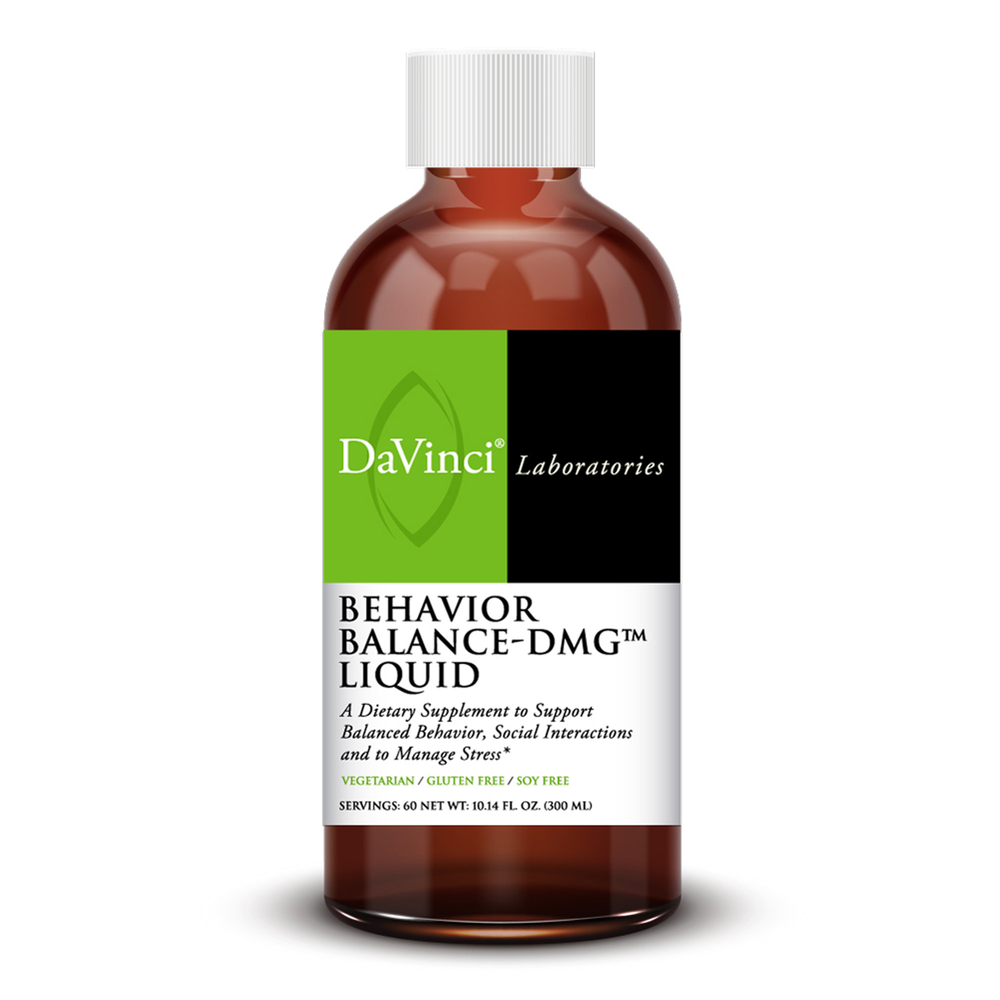 SKU: DAV-0200414060
Behavior Balance-DMG™ Liquid is an advanced, Phenol free, nutritional supplement that combines our patented N, N-Dimethylglycine (DMG) with Betaine, Folic Acid, Vitamins B6 and B12, Zinc, and Magnesium in a great tasting, natural tropical punch flavored liquid. These nutrients work synergistically to balance behavior patterns and socialization skills, support stress coping mechanisms and immune system function. *
Shake well before use. As a dietary supplement take:
4 - 11 years old: ½ Tablespoon daily, twice daily
Over 12 years old: ½ Tablespoon, 3 to 4 times daily or as directed by your healthcare practitioner.
Product can also be mixed with a small amount of water or juice if desired.
Serving Size: 1/2 Tablespoon (approx. 7.5 ml)
Amount Per Serving
Vitamin B6 ... 30mg
(as Pyridoxal-5-Phosphate)
Folic Acid ... 400mcg
Vitamin B12 ... 10mcg
(as Cyanocobalamin & Hydroxocobalamin)
Magnesium ... 30mg
(as Magnesium Malate)
Zinc ... 1.5mg
(as Zinc Citrate)
N, N-Dimethylglycine HCl ... 200mg
(DMG)
Betaine HCl ... 25mg
Other Ingredients: glycerin, purified water, natural tropical punch flavor, potassium sorbate, n, n-dimethylglycine hydrochloride, malic acid, vegetable gum
Keep out of reach of children. Store in a cool, dry place.
If inner seal is broken, do not use.
WARNING: If pregnant or nursing, consult your healthcare practitioner before taking this product.
Color and flavor of this product may vary due to natural variations of the natural ingredients.