Belly Binder Liquid
Kan Herb Company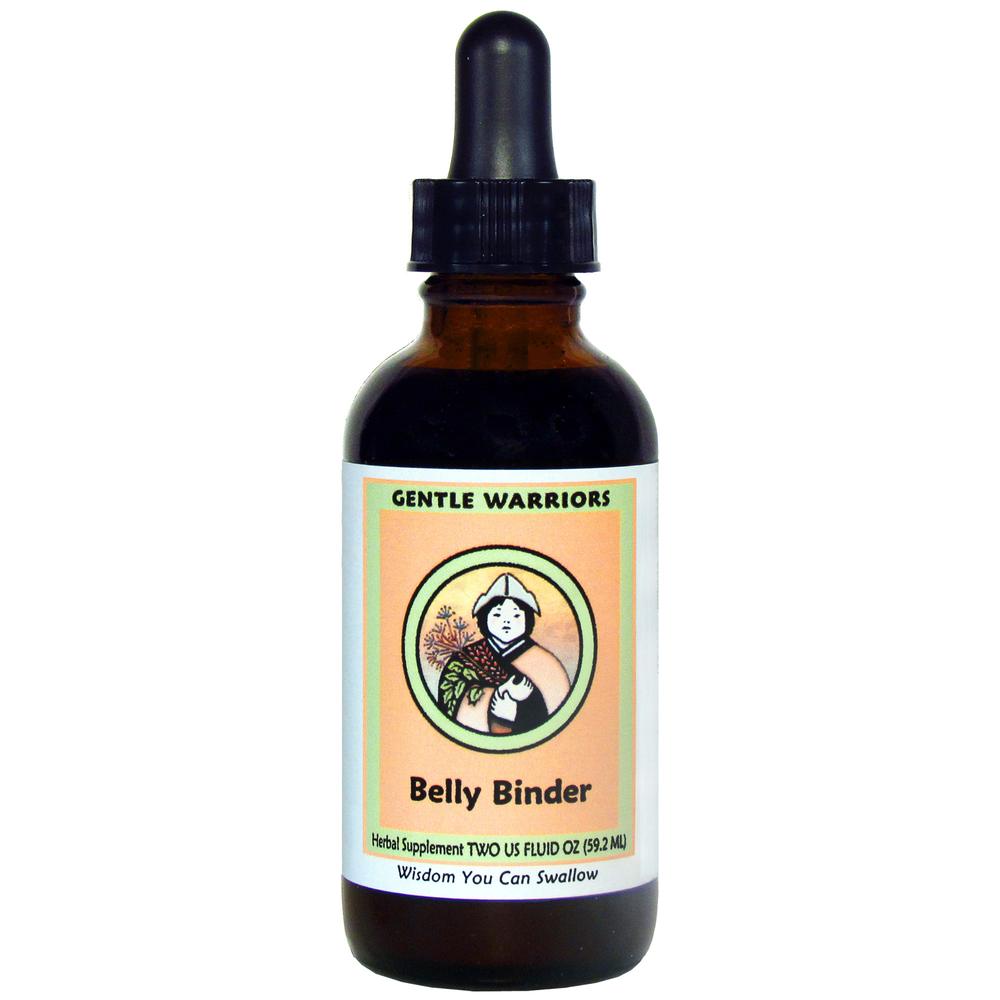 SKU: KA3G-BBI2
Belly Binder is available in a 1, 2 and 4 oz. form.

This formula arrests diarrhea while also alleviating associated symptoms of bloating, gas, and cramping.

Indications (symptoms):
Loose stool or diarrhea accompanied by bloating, nausea, reflux, colic, loss of appetite
0-4 (15-30 drops), 4-8 (30-45 drops), 8-12 (45-60 drops), 12-adult (60-90 drops), 2-3 times daily recommended for all ages, shake well before every use.
White atractylodes rhizome
Hyacinth bean
Lotus seed
Chinese yam
Poria
Chinese anemone root
Eupatorium
Chinese hawthorn fruit
Tangerine dried rind of mature fruit
Chinese amomum fruit
Asian water plantain rhizome perilla leaf
Chinese licorice root

Water 48% to 54%
Vegetable Glycerin 24% to 26%
Alcohol 10% to 12%
(per volume)

To evaporate alcohol, place in hot water.
Keep out of reach of children. Store at room temperature. Use only as directed by your health care provider.
Caution with alternating constipation and diarrhea or acure gastro-enteritis (intestinal flu). Caution with food poisoning, weakness or lethargy, thirst, dehydration, and high fever (102 F or above).