Benefit Hips and Knees Formula
Kan Herb Company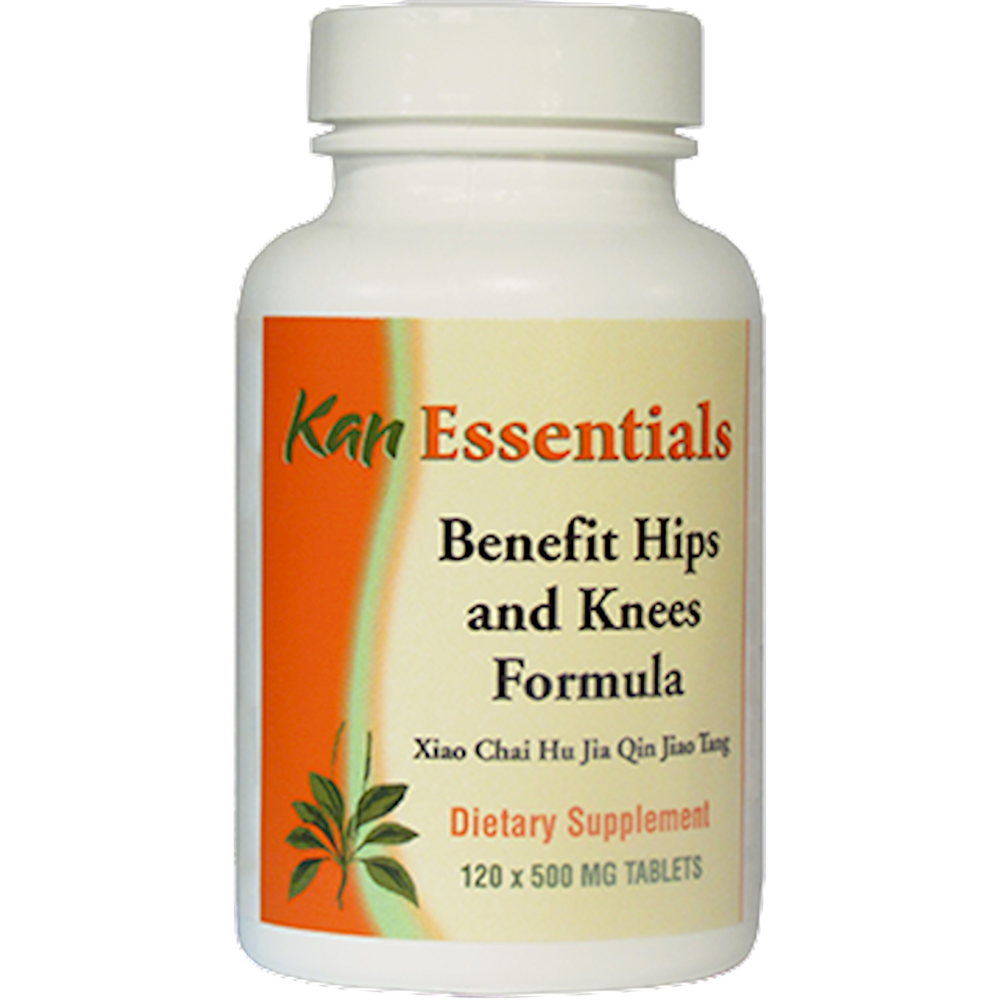 SKU: KA3E-VBH120
Functions:
This formula expels pathogens from the Shao Yang, ensures smooth flow of Qi.
Indications (Symptoms):
-Relieves occasional back pain or hind limb paralysis
-Lameness associated with cruciate ligament strain
-Soothes occasional weakness and pain associated with hip displasia
-Deep pulse
-Tongue color ranging from normal to light or dark purple
2-3 Times Daily:
1-10lbs: 1/4 tab
11-20lbs: 1/2 tab
21-35lbs: 1 tab
36-75lbs: 2 tabs
76-100lbs: 3 tabs
Pinyin Name
-Common Name

Chai hu
-Bupleurum root
Shi zhu hong ren shen
-Chinese red ginseng root
Qin jiao
-Large-leaf gentian root
Huang qin
-Chinese skullcap root
Fa ban xia
-Licorice-cured pinellia rhizome
Gan cao
-Chinese licorice root
Gan jiang
-Dried ginger rhizome
Hong zao
-Red jujube fruit

Inactive Ingredients: Silicon dioxide
(glidant/dehydrant), Stearic acid
(lubricant/binder), microcellulose (coating).
Use only under the direct supercision of a qualified health care practitioner, seek their advice if pregnant or nursing. Keep out of reach of children. Keep tightly capped and out of direct sunlight. Store at room temperature.