Betaine HCL
Integrative Therapeutics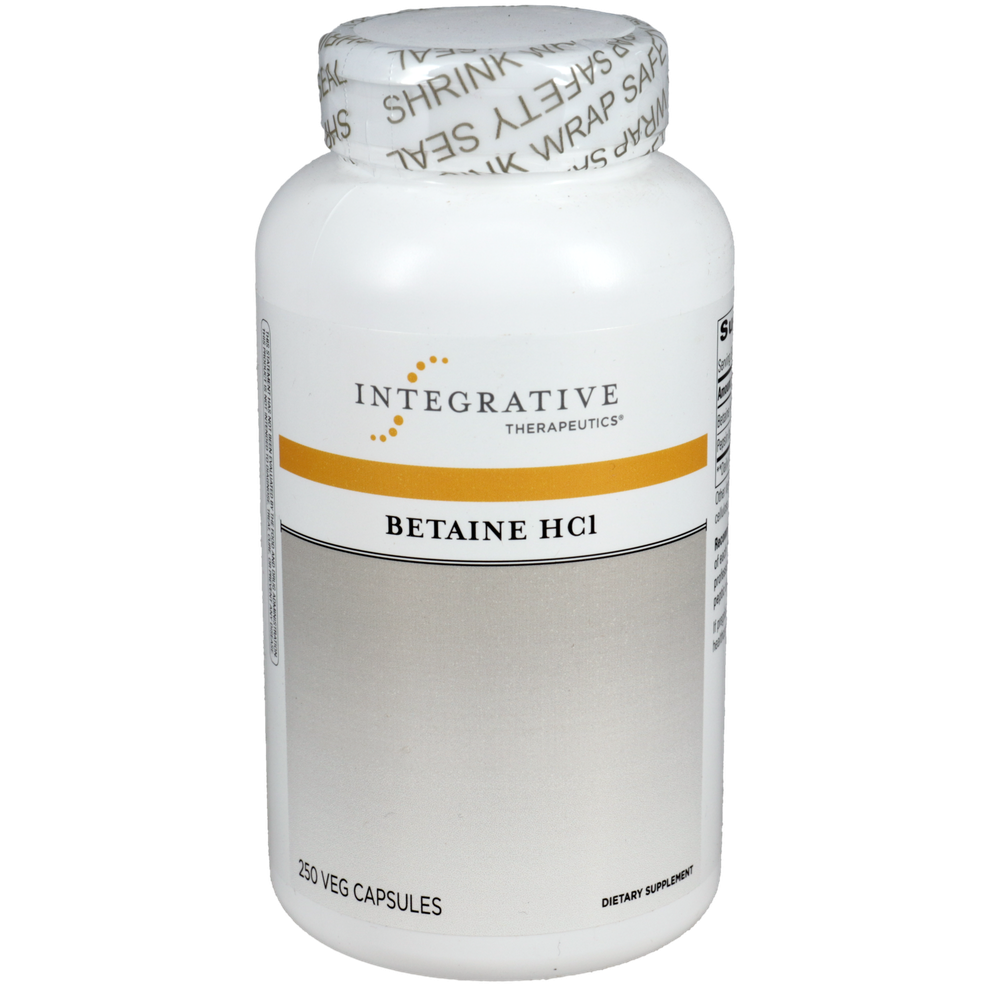 SKU: ITI-126002
A unique blend of betaine hydrochloride with pepsin to support healthy stomach acidity, gastric function, and protein digestion.*
Research suggests that the healthy production of hydrochloric acid and gastric enzymes are uniquely vulnerable to the effects of stress, occasional sleeplessness, and the aging process. Betaine HCl provides a combination of betaine hydrochloride and pepsin that works with the body to support healthy stomach acidity, gastric function, and protein digestion.*
Adequate amounts of hydrochloric acid are necessary for the absorption of vitamins and minerals, and to maintain a sterile environment in the stomach.*
Pepsins represent approximately 70% of the protein-digesting enzymes needed to convert the protein in food into usable amino acids.
Easy-to-swallow vegetarian capsules
Suggested Use:
Take 1 or 2 capsules at the beginning of each meal, or as recommended by your healthcare professional. Do not chew.


Serving Size: 2 Capsules

Amount Per Serving
Betaine HCl ... 1.3g
Pepsin ... 260mg
(acid-stable protease)

Other Ingredients: plant-derived capsule (hypromellose), calcium laurate, cellulose, silica.

Betaine HCl Does Not Contain:
Soy
Dairy Products
Artificial Colors
Artificial Flavors
Wheat
Preservatives
Warning: Not recommended for use if peptic ulcer, gastritis or heartburn is present.
If pregnant, nursing, or taking any medications, consult your healthcare professional prior to use.