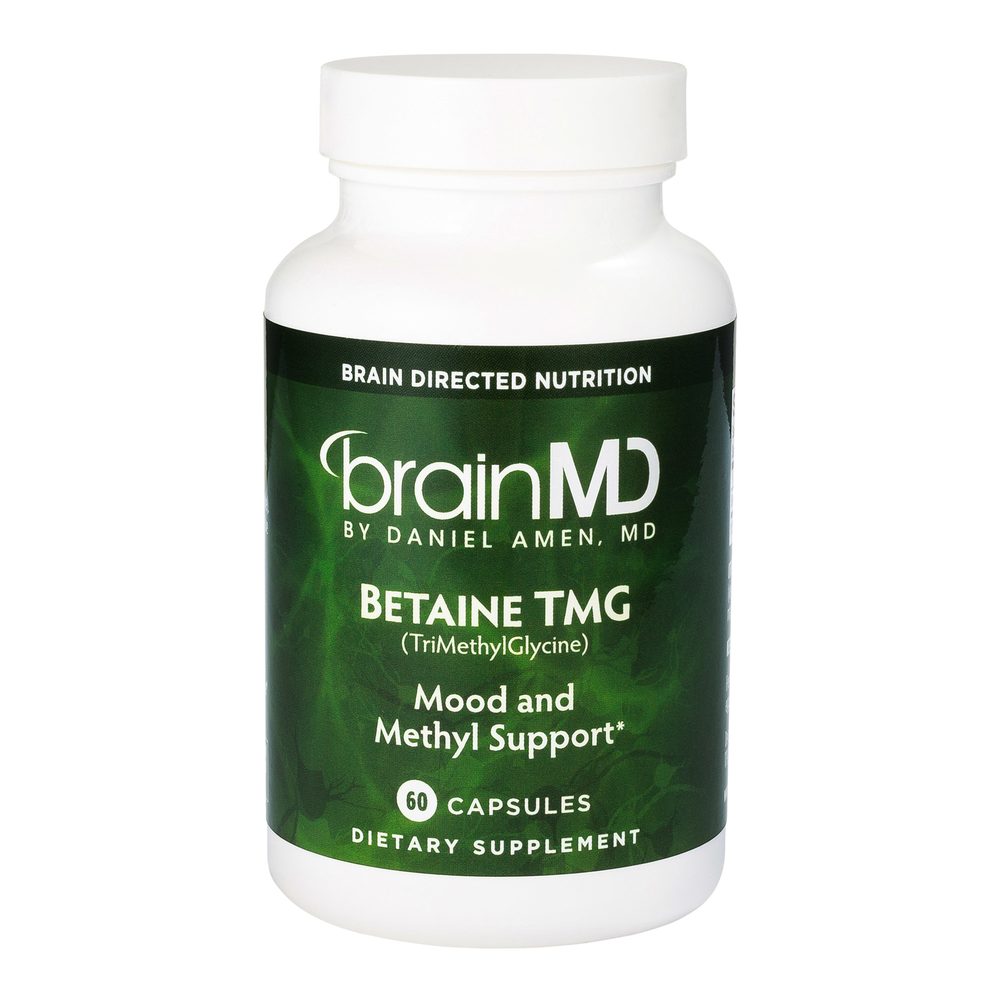 SKU: BRA626-115
Mood and Methyl Support* Betaine TMG provides betaine, also called trimethylglycine, which occurs naturally in the body and provides methyl groups that support genetic, epigenetic, and numerous metabolic life functions.* Betaine also can supplement the metabolic actions of SAMe (S-adenosylmethionine). Betaine TMG is a component of the comprehensive brain program developed by leading clinical neuroscientist Daniel Amen, MD. Enhances mood benefits of SAMe (S-adenosylmethionine)* Rich source of metabolically essential methyl groups* Supports metabolic recycling of homocysteine* Important protectant for cell water balance*

Suggested Use: Take 2 capsules daily between meals, to a maximum 6 capsules daily.

Serving Size: 2 Capsules

Amount Per Serving
Betaine ... 1000mg
(Trimethylglycine)

Other Ingredients: Vegetable cellulose, microcrystalline, magnesium stearate, silicon dioxide.
This product is not recommended for individuals with CBS (cystathionine beta-synthase) impairment and/or with plasma methionine levels higher than 500 micromolar, unless under strict physician supervision.