BetaZyme
Nutritional Frontiers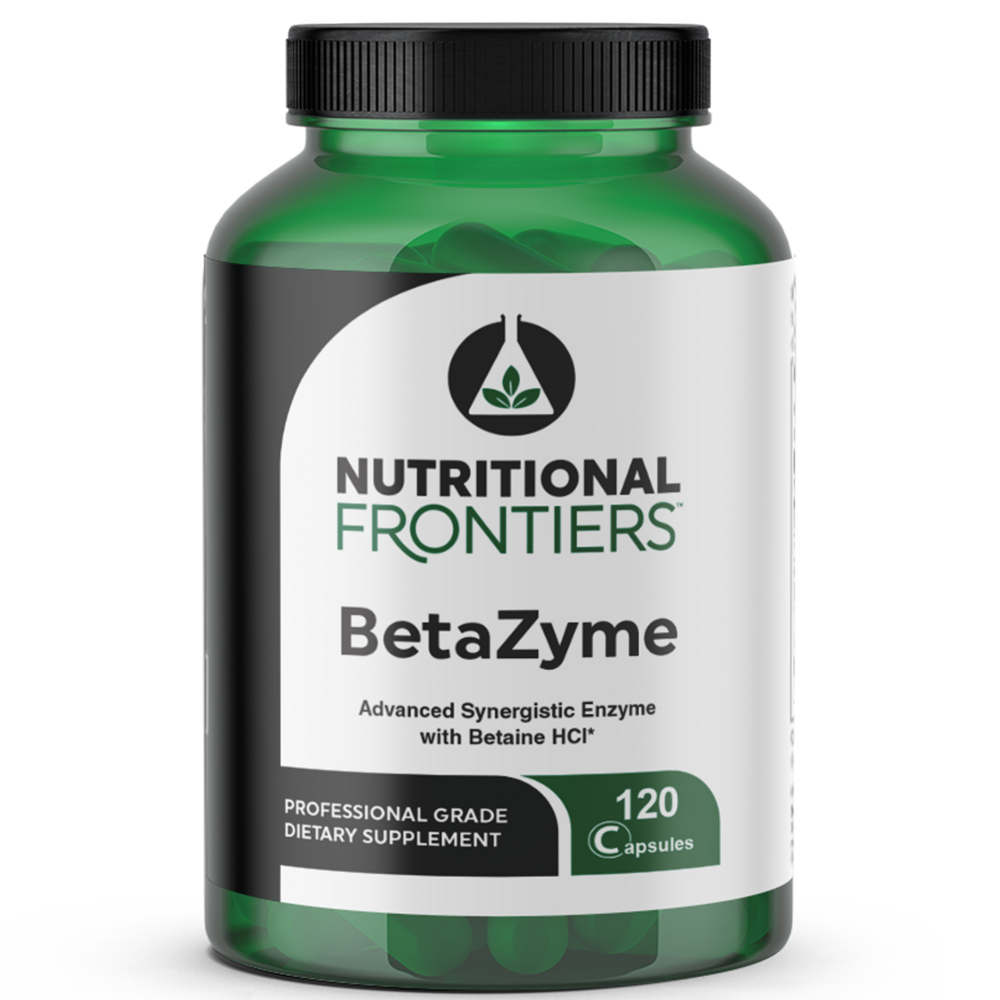 SKU: NUT412-01NF305120
BetaZyme by Nutritional Frontiers is an advanced synergistic enzyme formula with a unique blend of betaine HCL, pancreatin, gentian root, plus pepsin to provide healthy GI support.*
As a dietary supplement, take 1 capsule with each meal, or as directed by your healthcare practitioner.



Serving Size: 1 Capsule

Amount Per Serving
Betaine HCl ... 400mg
Pancreatin 4X ... 37.5mg
Pepsin ... 100mg
(Porcine)
Glutamic Acid ... 50mg
Ox Bile Extract ... 37.5mg
Gentian Root ... 10mg
(Gentiana lutea)

Other Ingredients: Vegetable cellulose (capsule), vegetable stearate, rice flour.
Color of this formula may vary due to the color variation of the natural ingredients.

Warning: If pregnant or nursing, consult your healthcare practitioner before taking this product.

Keep out of reach of children. Store in a cool, dry place.