BioAdaptogen Ultra
Nutra BioGenesis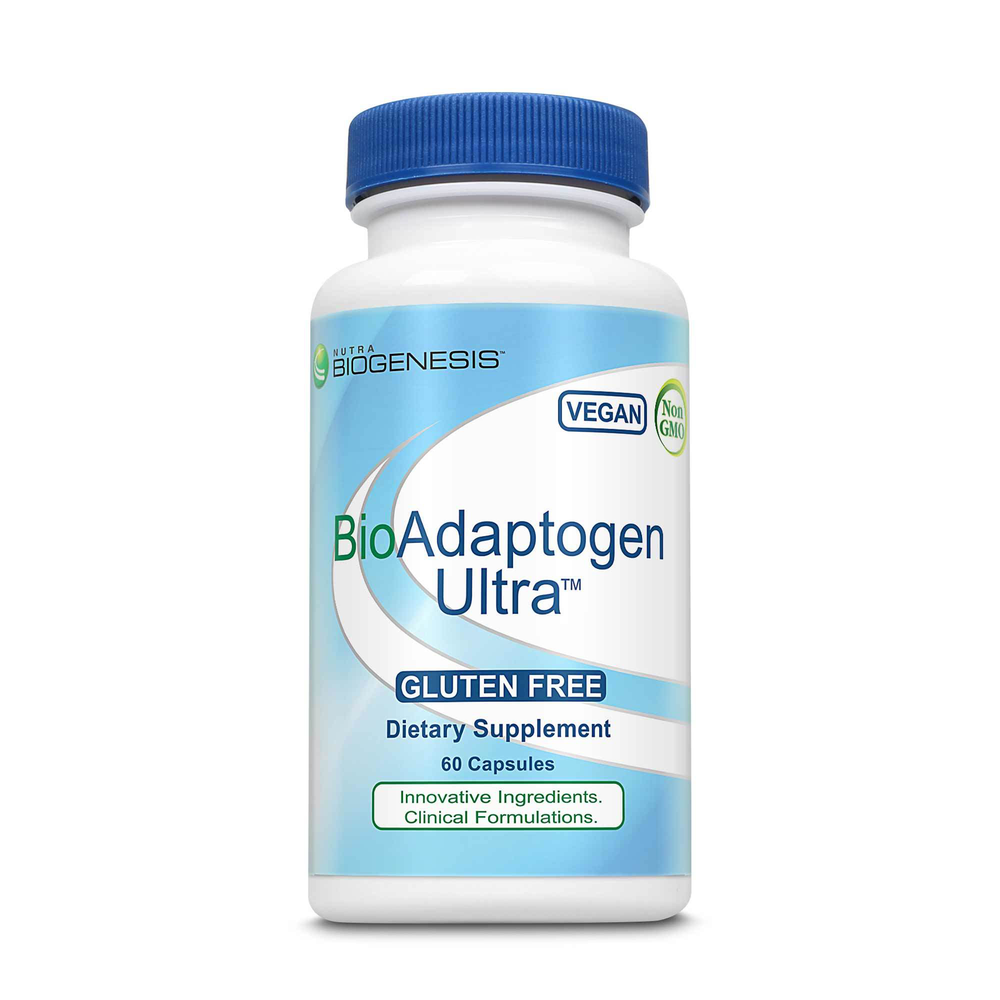 SKU: BI5-70922
BioAdaptogen™ Ultra is an Ayurvedic blend intended to provide nutritive support during times of stress and for overall well-being.
Use only as directed. Take 2 capsules daily between meals or as directed by your healthcare practitioner.
Serving Size: 2 capsules
Amount Per Serving
Rhodiola ... 300mg
(Rhodiola rosea)(root extract)(3% rosavins, 1% satidrosides)
Ashwagandha ... 200mg
(Withania somnifera)(root extract)(5% Withanolides)
Korean ginseng ... 200mg
(Panax ginseng)(root extract)(10% ginsenosides)
Eleuthro ... 200mg
(Eleuthrococcus senticosus)(root extract)(1.2% Eleutherosides)
Licorice ... 40mg
(Glycyrrhiza glabra)(root extract)(8% glycyrrhizinic acid)
Other Ingredients: Vegetable cellulose capsule, maltodextrin, ascorbyl palmitate, silica.
Warning: Do not use if safety seal is broken or missing. Keep out of reach of children. Keep your licensed healthcare practitioner informed when using this product. Do not use if you are pregnant or nursing.
Keep tightly capped and store in a cool, dry place.