Bio B12 + Folic Acid Chewable
Seroyal/Genestra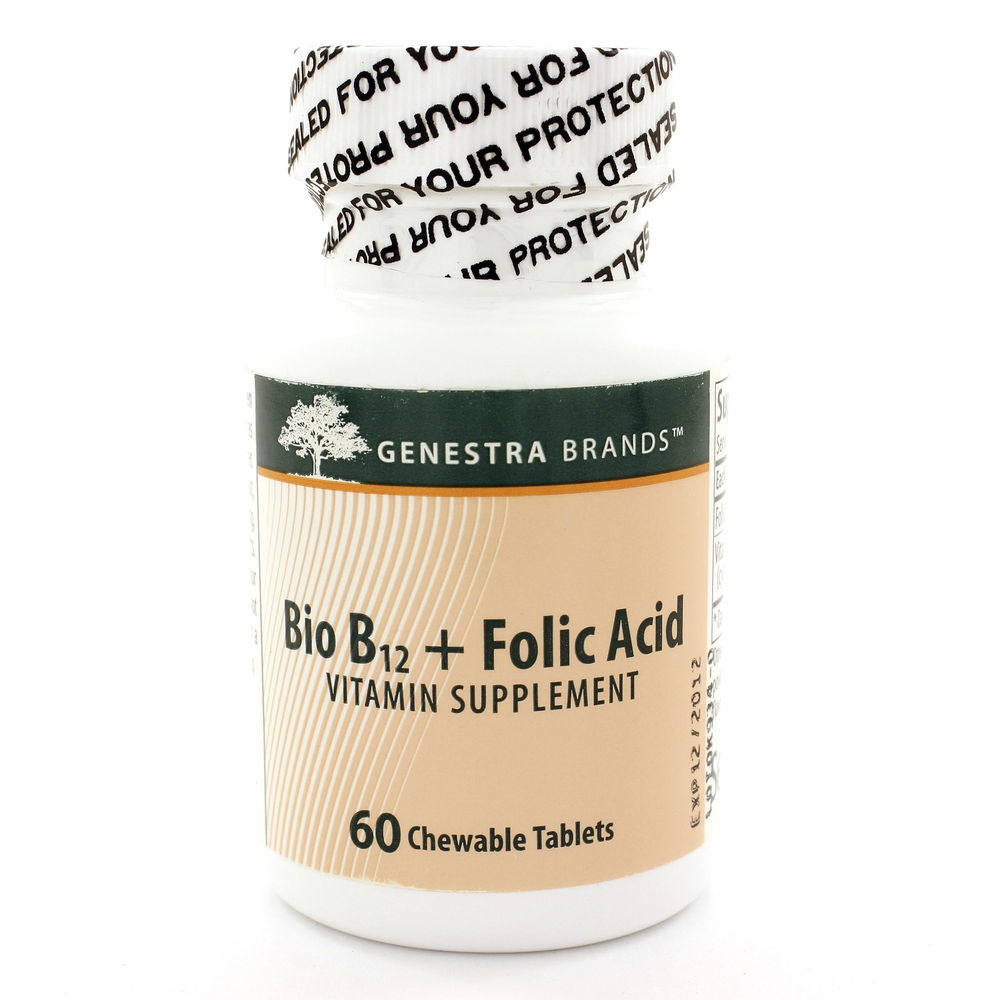 SKU: GN-02114
B12 formula with folic acid
• Supports healthy red blood cell formation*
• Aids in normal carbohydrate, fat and protein metabolism*
• Promotes healthy nervous system function*
• Supports healthy neural tube formation, when taken early in pregnancy or prior to becoming pregnant, in combination with a healthy diet*
• Provides 1,000 mcg of vitamin B12 and 400 mcg of folic acid per serving


Bio B12 + Folic Acid contains vitamin B12 to help support macronutrient metabolism. Research indicates that daily supplementation with 400 mcg of folic acid during the first trimester may help to support healthy neural tube formation, in combination with a healthy diet. Vitamin B12 helps support normal nervous system function and aids in the production of healthy red blood cells.*


Suggested Use:
Adults and Children (4 years and older):
Chew 1 tablet daily or as recommended by your healthcare practitioner.
Serving Size:
1 Tablet
Amount Per ServingFolate
... 667 mcg DFE (400 mcg folic acid)
(folic acid)
Vitamin B12
... 1000mcg
(as hydroxocobalamin)
Non-Medicinal Ingredients:
Mannitol, maltodextrin, cellulose, ascorbyl palmitate, natural cherry flavor, silica.
Vegetarian
Keep out of reach of children.
If pregnant or nursing, seek the advice of a health care practitioner before using.