Bio-Kult Candea Probiotic
Bio-Kult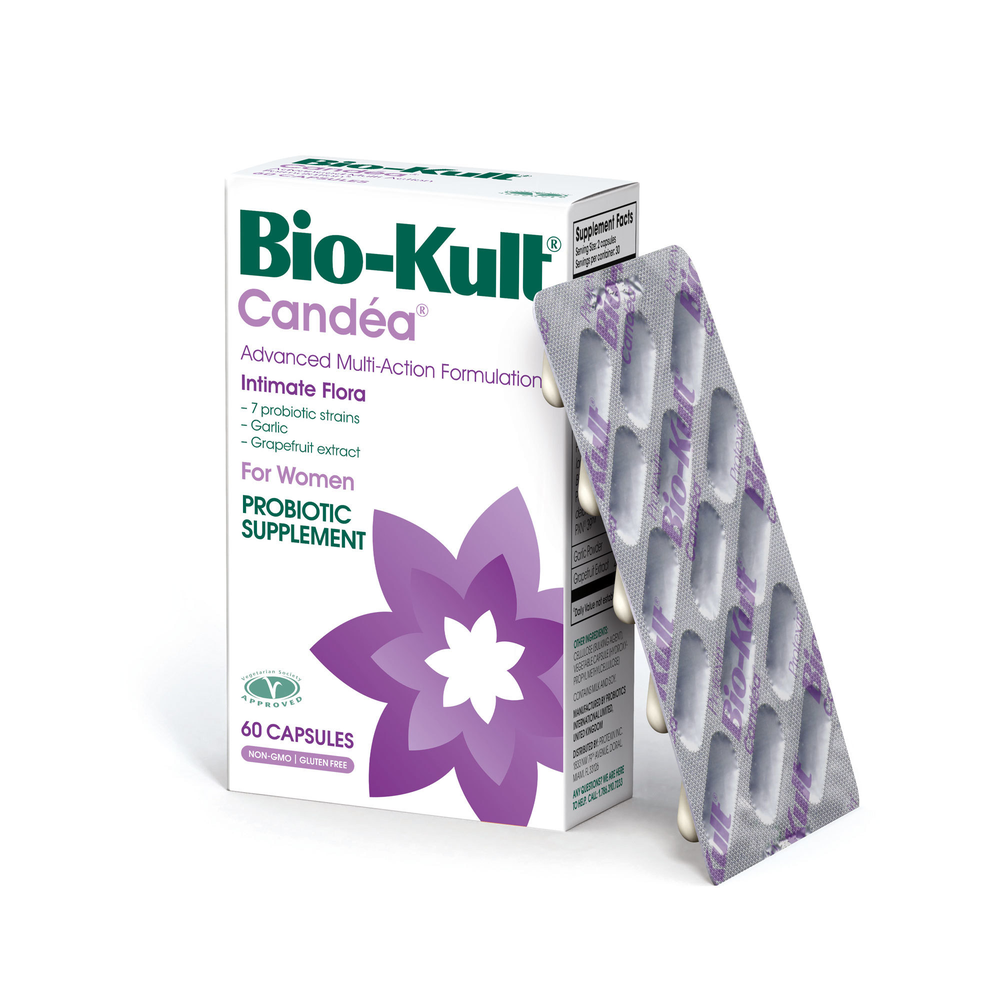 SKU: BKL-BK021
Advanced probiotic multi-strain formula*
Directions for use: 2 capsules daily with the main meal
Children over 12: 1 capsule daily with the main meal
Children under 12: As recommended by your doctor or healthcare practitioner.
Pregnancy: Bio-Kult Candea is suitable for use during pregnancy, but it is suggested to consult your doctor or healthcare practitioner before taking any dietary supplement.
Serving Size: 2 Capsules
Amount Per Serving
Bio-Kult® ... 83.2mg
Lactobacillus casei PXN 37, Lactobacillus rhamnosus PXN 54, Lactobacillus acidophilus PXN 35, Lactobacillus delbrueckii ssp. bulgaricus PXN 39, Streptococcus thermophilus PXN 66, Bifidobacterium breve PXN 25, Bifidobacterium longum PXN 30
Garlic Powder ... 120mg
Grapefruit extract ... 260mg
Other Ingredients: Cellulose (bulking agent), vegetable capsule (hydroxypropyl methylcellulose, color; titanium dioxide)
Contains milk and soy.
Caution: Grapefruit is contraindicated with the intake of statins: please seek medical advice if you are taking statins, before taking Bio-Kult Candea.
Do not exceed recommended daily intake.