Bio-Kult Infantis Probiotic
Bio-Kult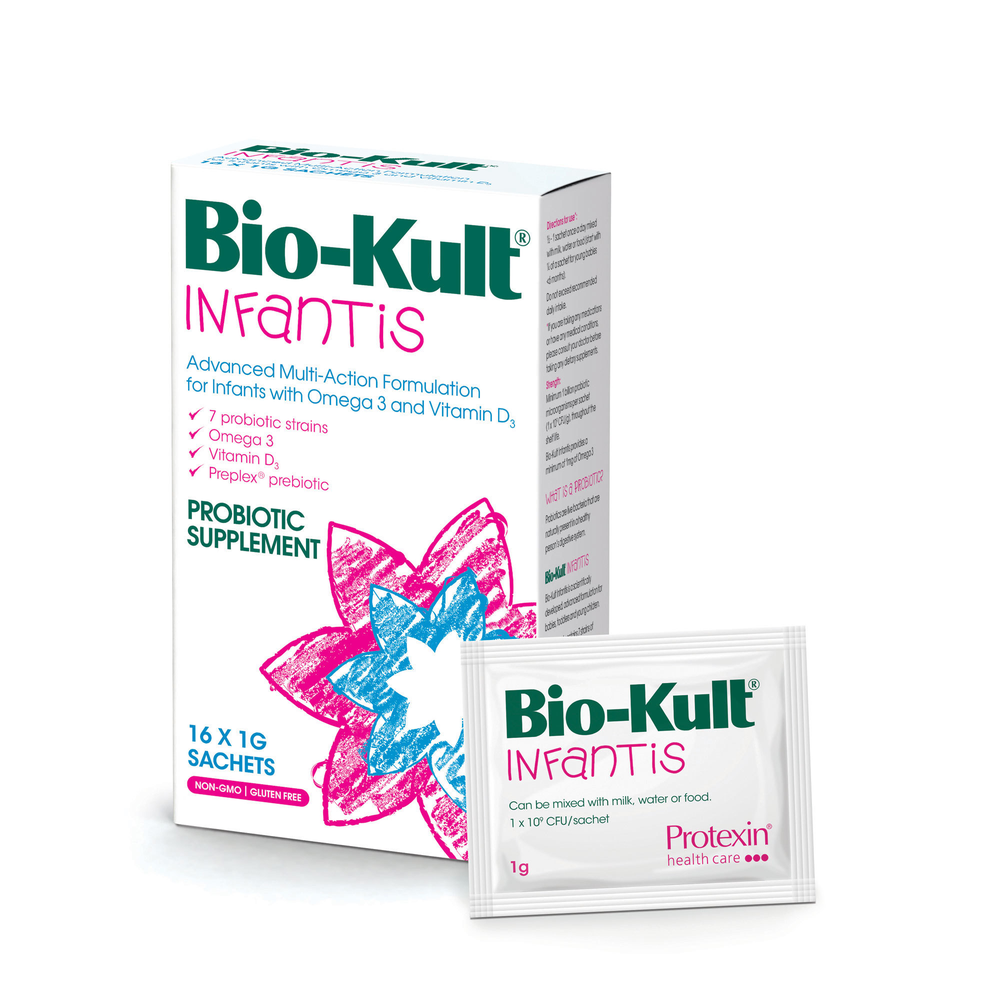 SKU: BKL-BK015
Bio-Kult Infantis is a scientifically developed, advanced formula for babies, todlers and young children. Each sachet contains 7 strains of probiotics, plus DHA & EPA which are Omega-3 fatty acidds. Bio-kult Infantis also includes -Preplex® (Fructooligosaccharides & gum acacia) to selectively stimulate the growth of microorganisms**. Vitamin D3 (natural source of vitamin D) is also added to contribute to the normal function of the immune system**. This formulation makes Bio-Kult Infantis the ideal choice for your infant.
1/2 - 1 sachet once a day mixed with milk, water or food (start with 1/4 of a sachet for young babies <6 months)
*Or as recommended by your doctor or healthcare practitioner
Do not exceed recommended daily intake
Serving Size: 1 Sachet
Amount Per Serving
Vitamin D3 ... 100IU
(as Cholecalciferol)
Bio-Kult Infantis ... 42.7mg
(Lactobacillus casei PXN 37, Lactobacillus rhamnosus PXN 54, Streptococcus thermophilus PXN66, Lactobacillus acidophilus PXN 35, Bifidobacterium brevem PXN 25, Lactobacillus delbrueckii spp. bulgaricus PXN 39, Bifidobacterium infantis PXN27)
Preplex Prebiotic Bend ... 941mg
(Fructooligosaccharide, acacia gum)
Omega-3 Fatty Acids ... 1.4mg
(DHA & EPA from fish)
Allergens: Contains Fish Oil (Tuna), Milk and Soy
non-GMO
Allergen advice: contains traces of milk and soy as these are used in the growth media of the strains. Traces of milk are at a level that would not affect lactose intolerance suffers.
Dietary supplements should not be used as a substitute for a varied diet and a healthy lifestyle
Keep out of reach of children.
Store in a cool dry place out of direct sunlight