Hyaluronic Acid Plus
Prescribed Choice/OL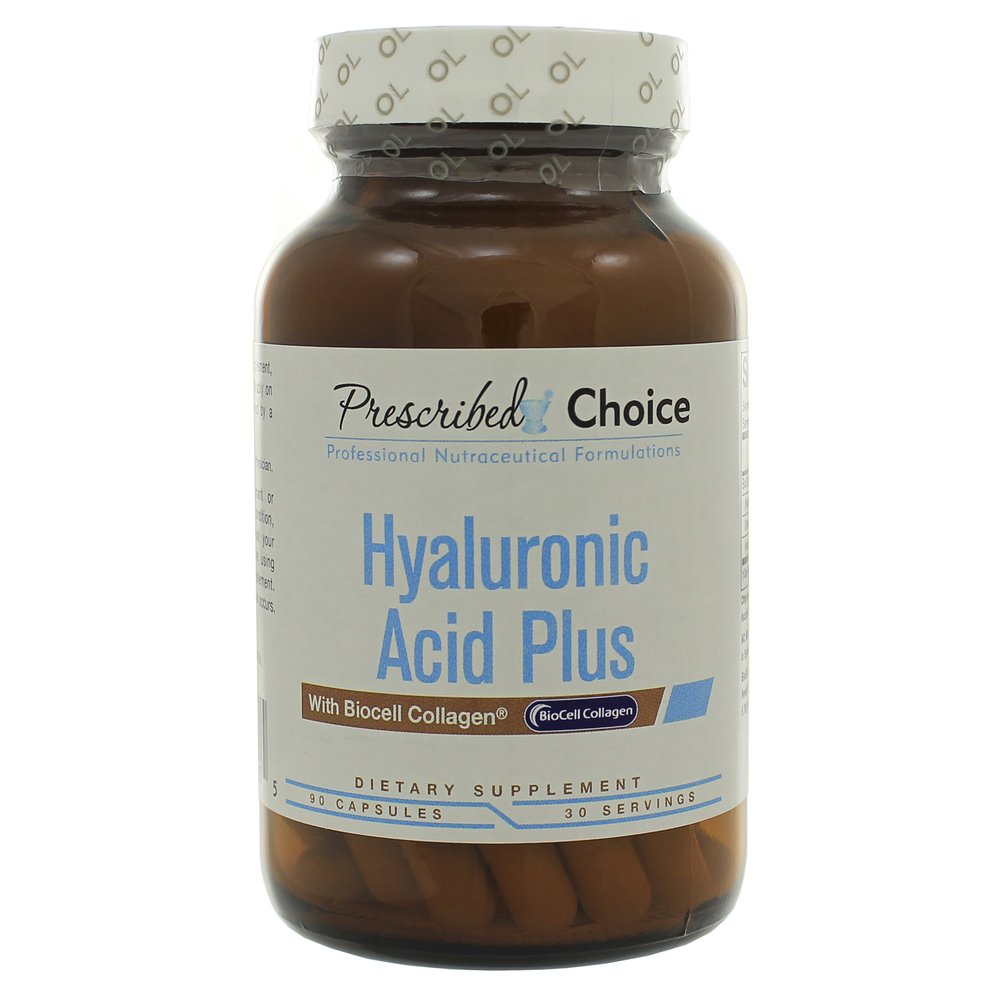 SKU: PRC-80001
Hyaluronic Acid Plus contains 1, 500mg of Biocell Collagen in three capsules, which includes 150 mg of Hyaluronic Acid. Collagen is a natural substance found in abundance in young skin, synovial fluid and other tissues in humans and animals. Hyaluronic Acid Plus with BioCell Collagen is a breakthrough patented product which provides a highly bio-available matrix of collagen and hyaluronic acid for multiple benefits.*
-Promotes joint comfort and mobility*
-Improves skin moisture by 72%*
-Reduces fine lines and wrinkles*
-Published human clinical studies*
-Proven. Effective. Fast Acting*
As a dietary supplement, take three (3) capsules daily, preferably on an empty stomach, or as directed by a healthcare professional.
Serving Size: Three (3) capsules
Amount Per Serving:
BioCell Collagen ... 1.5g (1, 500mg)
Hydrolyzed Collagen Type II ... 900mg
Hyaluronic Acid ... 150mg
Other Ingredients: Gelatin, Rice Flour,
Microcrystalline Cellulse (Plant Fiber),
Ascorbyl Palmitate, and Silica
Caution: Consult your healthcare professional before use if you are pregnant or lactating.
Keep out of reach of children. Store in a cool, dry place.
*These statements have not been evaluated by the Food and Drug Administration.
This product is not intended to diagnose, treat, cure, or prevent any disease.