BioDIM® Complex
DaVinci Labs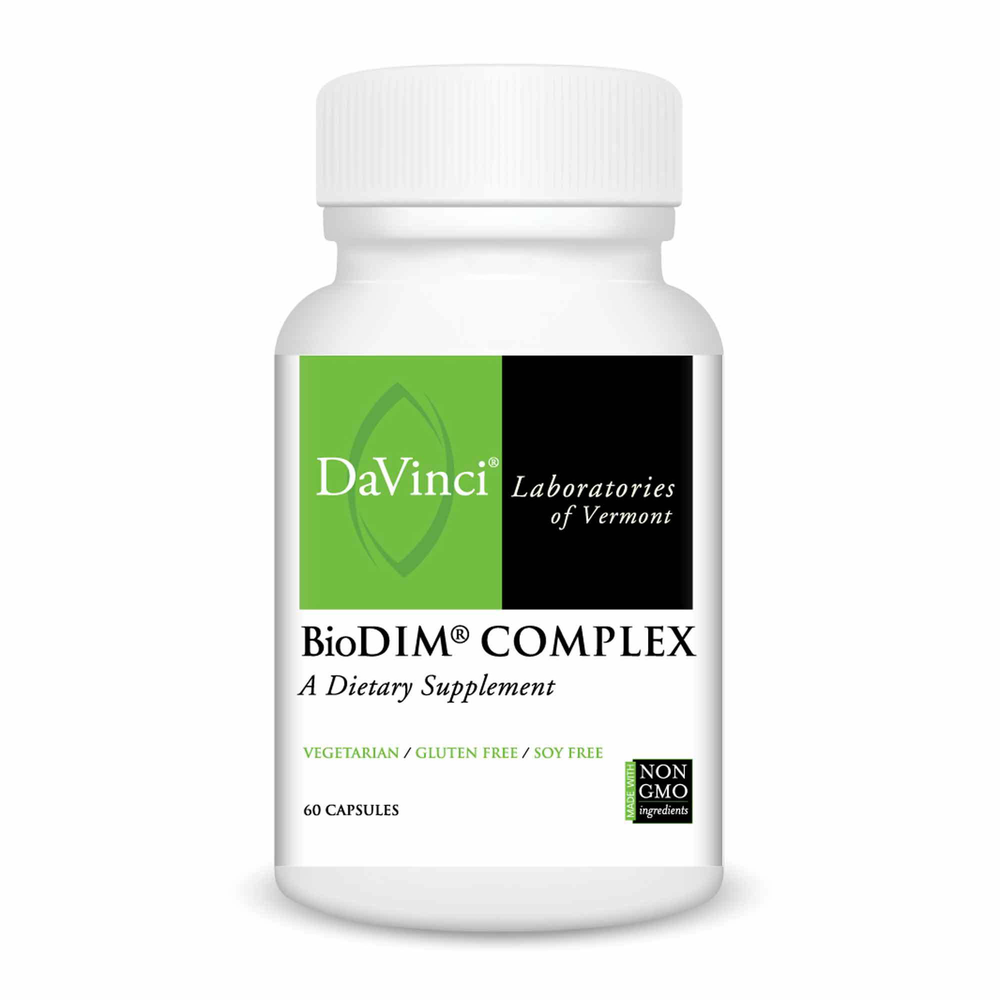 SKU: DAV-0200952060
A dietary supplement to support hormonal balance in men and women.* Bio DIM® I-3-C Complex is a blend of DIM® combined with Vitamin D3, Vitamin E, Calcium D-Glucarate, Indole-3-Carbinol, Green Tea Extract, HMRlignan™, and Trans-Resveratrol. Bio DIM® I-3-C Complex is a state of the art formula that supports hormone balance and cellular health in both men and women.*
As a dietary supplement, take 2 capsules daily, or as directed by your healthcare practitioner.
Serving Size: 2 Capsules
Amount Per Serving
Vitamin D3 ... 1, 000IU
(as Cholecalciferol)
Vitamin E ... 50IU
(as d-alpha Tocopheryl Succinate)
Calcium ... 50mg
(as Ca D-Glucarate)
Indole-3-Carbinol ... 200mg
DIM® ... 100mg
(a patented enhanced bioavailability complex of starch, diindolylmethane, Vitamin E as d-alpha tocopheryl succinate, phosphatidylcholine, silica)
Green Tea Leaf Extract ... 250mg
(Camellia sinensis)
yielding EGCG 175mg
HMRlignan™ ... 30mg
(a Norway Spruce (Picea abies) Standardized Lignan Extract)
Trans-Resveratrol ... 50mg
(from Polygonum cuspidatum Root Extract)
Other Ingredients: vegetable cellulose (capsule), microcrystalline cellulose, silica, vegetarian leucine.
Color of this product may vary due to color variations of the natural ingredients.
WARNING: If pregnant, nursing, or planning to become pregnant do not take this product.
Keep out of reach of children. Store in a cool, dry place.