BioInflaMax
Nutra BioGenesis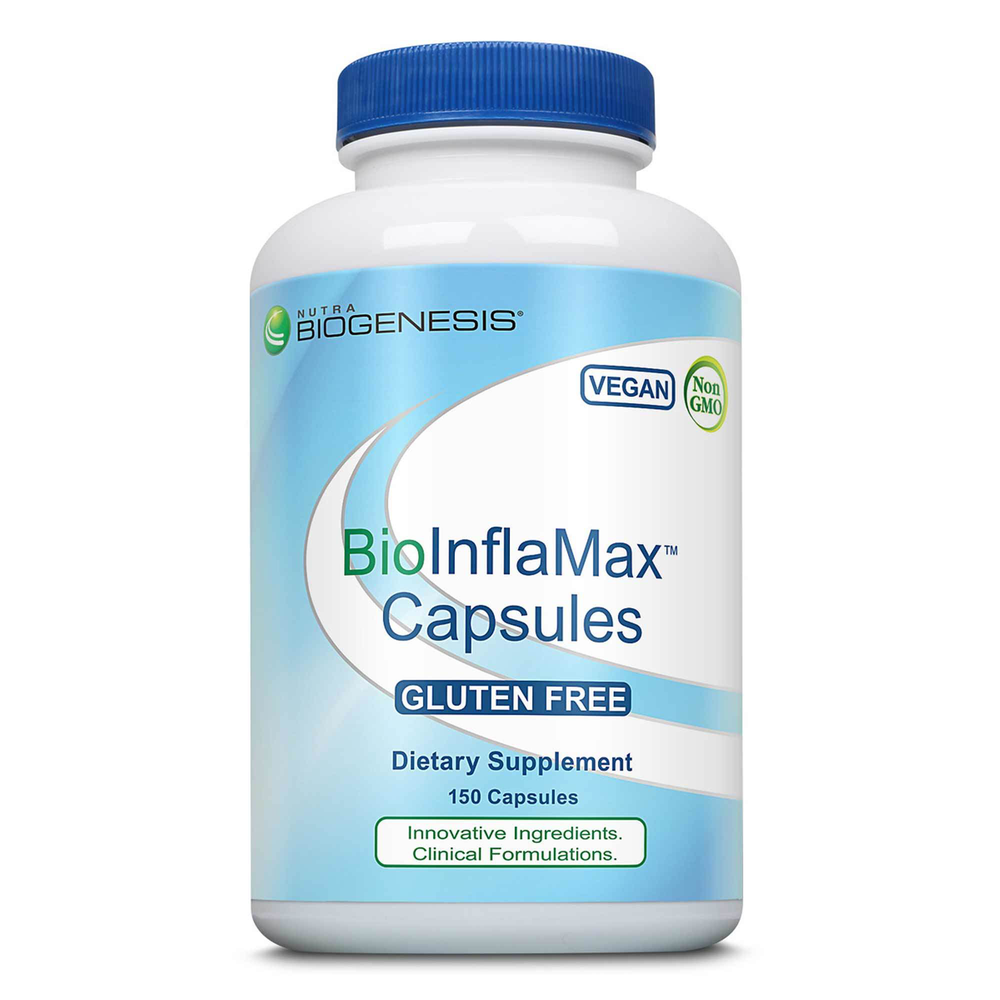 SKU: BI5-95595
BioInflaMax™ Capsules features a blend of herbs, enzymes, and other select ingredients to provide nutritive support for body comfort.
Use only as directed. Take 5 capsules up to four times daily away from meals or as directed by your healthcare practitioner.
Serving Size: 5 Capsules
Amount Per Serving
Niacin ... 350mg
(from niacinamide)
L-glutamine ... 850mg
Methylsulfonylmethane ... 850mg
(MSM)
Boswellia ... 200mg
(Boswellia serrata) (resin extract) (70% total organic acids, 10% AKBBA)
Bromelain ... 200mg
(2400 GDU/g)
Quercetin ... 200mg
(from quercetin dihyrate)
Ginger ... 150mg
(Zingiber officinale) (root extract)
Turmeric ... 150mg
(Curcuma longa) (root extract)
N-acetyl L-cysteine ... 100mg
(NAC)
Bioperin® ... 5mg
((black pepper) (Piper nigrum) (peppercorn extract) (95% peperine))
Other Ingredients: Vegetable cellulose capsule, cellulose, maltodextrin, rice bran extract, silica.
Bioperin® is a registered trademark of Sabinsa Corporation.
Warning: Do not use if safety seal is broken or missing. Keep out of reach of children. Keep your licensed healthcare practitioner informed when using this product, especially if nursing. Do not use if you are pregnant.
Keep tightly capped and store in a cool, dry place.