Bittersweet Elixir
Wise Woman Herbals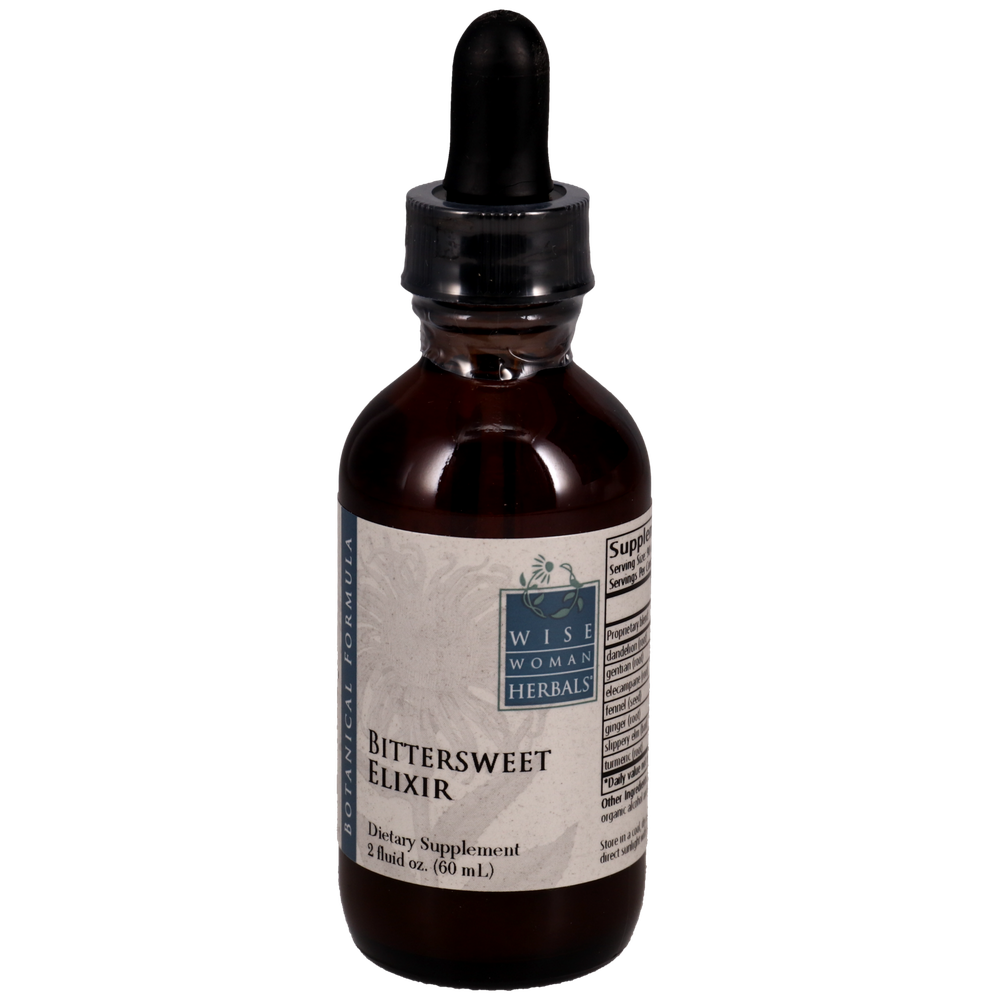 SKU: WWH-2BIEL
Promotes normal appetite and healthy digestion without a strong bitter taste.


Note: Dropper included with 2 ounce size only.
Suggested Use:
According to the label take 60-90 drops, 1-4 times a day. According to Herbal Formulas Book, take 5-15 drops before meals.
Ingredients: Taraxacum officinale (dandelion root), Gentiana lutea (gentian), Inula helenium (elecampane), Foeniculum vulgare (bitter fennel), Zingiber officinale (ginger), Curcuma longa (turmeric), Ulmus rubra (slippery elm), and fennel essential oil in a base of mountain spring water, honey and 10–15% organic alcohol.
Warning: This formula is contraindicated in blockage of the bile ducts, acute gallbladder inflammation, acute gastrointestinal inflammation and intestinal blockage. It is also contraindicated in pregnancy.