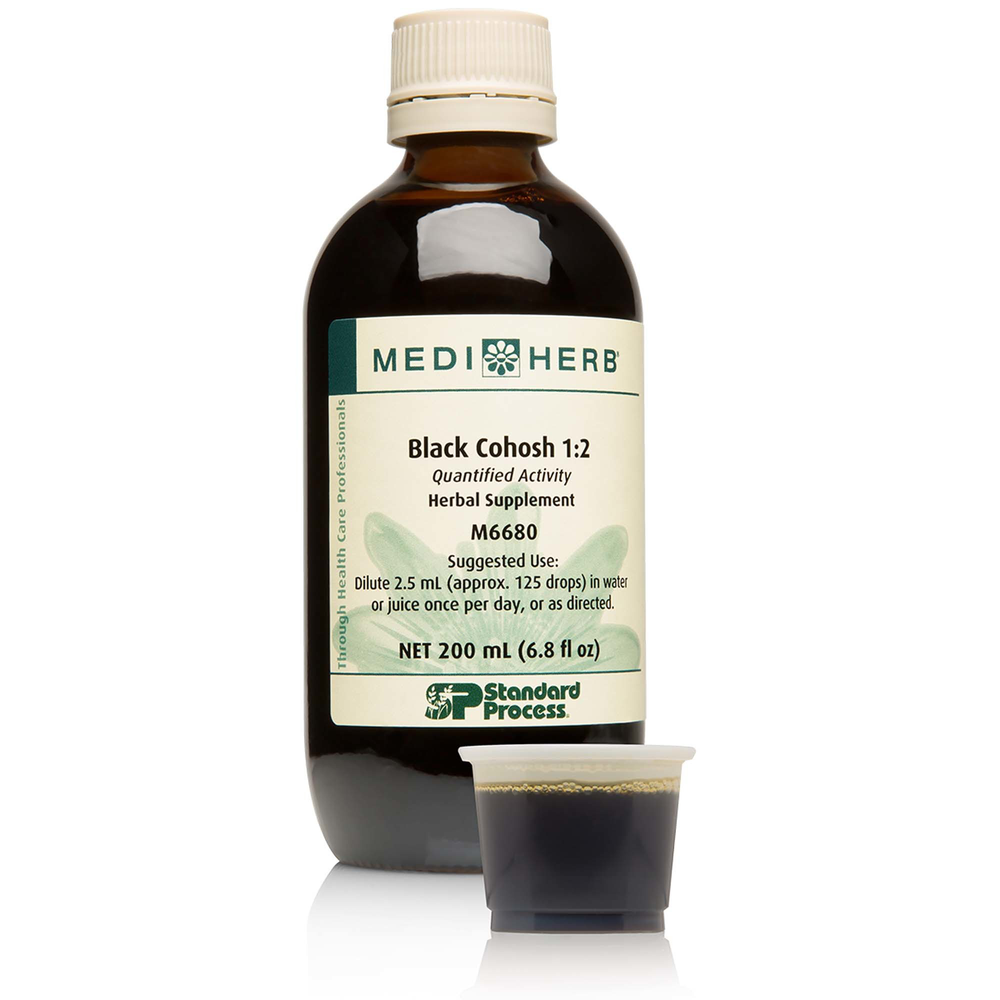 SKU: MDH-M6680
Black Cohosh 1:2 contains Black Cohosh root traditionally used to support healthy female reproductive function. Black Cohosh has been traditionally used in herbal preparations to:
Support normal menstruation and healthy female reproductive function
Promote a natural, healthy balance within the female endocrine system
Relieve mild discomfort associated with menstruation and menopause*
Dilute 2.5 mL (approx. 1/2 teaspoon) in water or juice once per day, or as directed.
Serving Size:
2.5 mL
Amount Per ServingCalories
... 10
Black Cohosh root 1:2 extract
... 2.5mL
from Cimicifuga racemosa root 1.25 g Containing triterpene glycosides as 27-deoxyactein 37.5 mg
Other Ingredients:
Purified water and 60% alcohol.
Caution:
Contraindicated in pregnancy, lactation and in women with estrogen-dependent tumors such as breast cancer. Caution in patients with liver problems, who frequently use alcohol or take any medications.