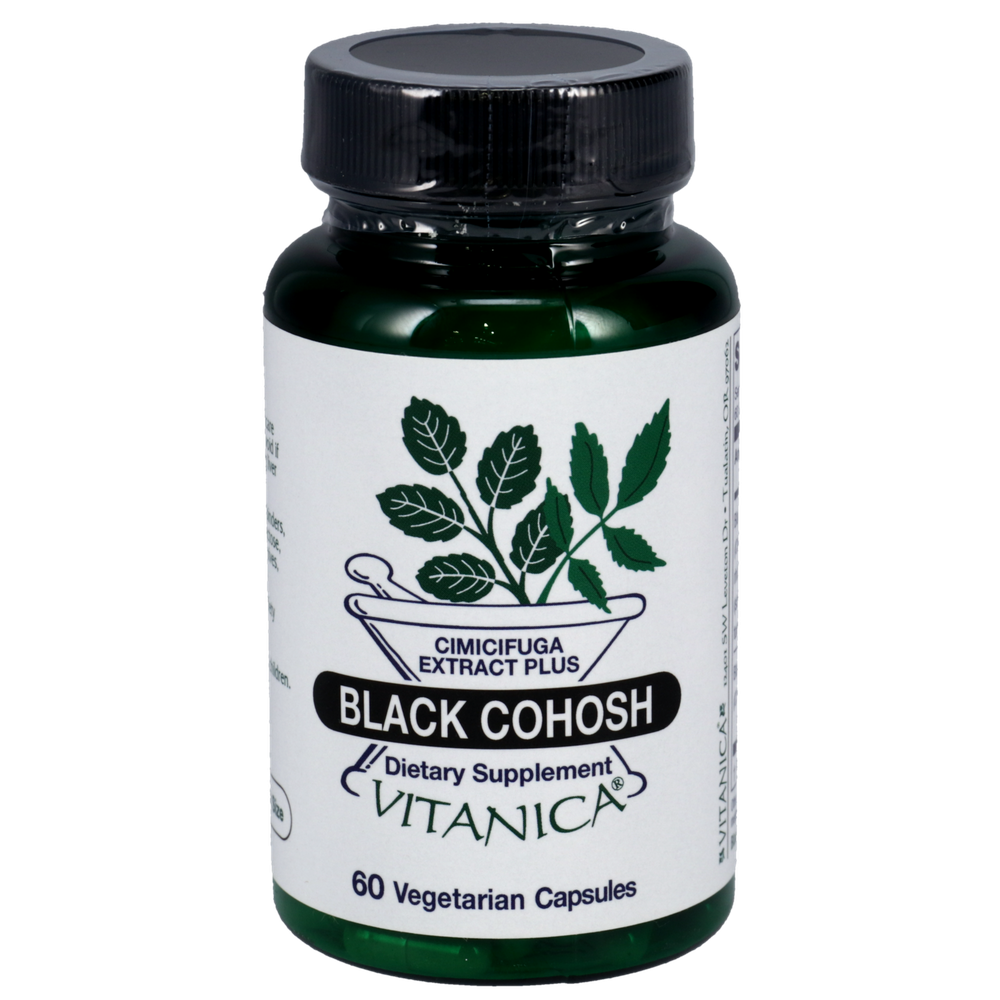 SKU: VTC-01076
Black cohosh is a popular Native American and traditionally used women's herb. The triterpene glycosides in the extract have been well researched in Germany for a broad range of menopausal symptoms. For the best of both worlds, we combine the studied standardized extract and traditionally used dried root powder.*

Featured Ingredients:
1 capsule contains 40 mg of the most studied, standardized extract: Black cohosh root and rhizome extract (2.5% total triterpene glycosides, 1 mg)
The synergistic benefit of the traditionally used part of the whole plant is also contained in each capsule: 185 mg – Black cohosh root
Collective findings on black cohosh suggest it is most supportive for the following menopause-related symptoms: hot flashes – day or night, mood swings, sleep disorders and body aches
While this herb acts similarly to other phytoestrogens, it does not contain any phytoestrogens itself, making it a safe choice for all women in their perimenopausal and menopausal years


Suggested use:
One capsule, once or twice daily; with or without food.

Serving Size: 1 Capsule

Amount Per Serving
Black Cohosh ... 185mg
(Cimicifuga racemosa) root and rhizome
Black Cohosh ... 40mg
(Cimicifuga racemosa) root and rhizome (standardized to contain 2.5% total triterpene glycosides, 1mg.)

Other Ingredients: Vegan capsule (hydroxypropyl methylcellulose, water), calcium laurate.

Vegan, Gluten Free, Non-GMO


Contraindications & Warnings: If pregnant or nursing, consult your healthcare practitioner prior to using this product. Avoid if taking Cisplatin. Caution with pre-existing liver disease or hepatotoxic drugs.