Black Elderberry
Herb Pharm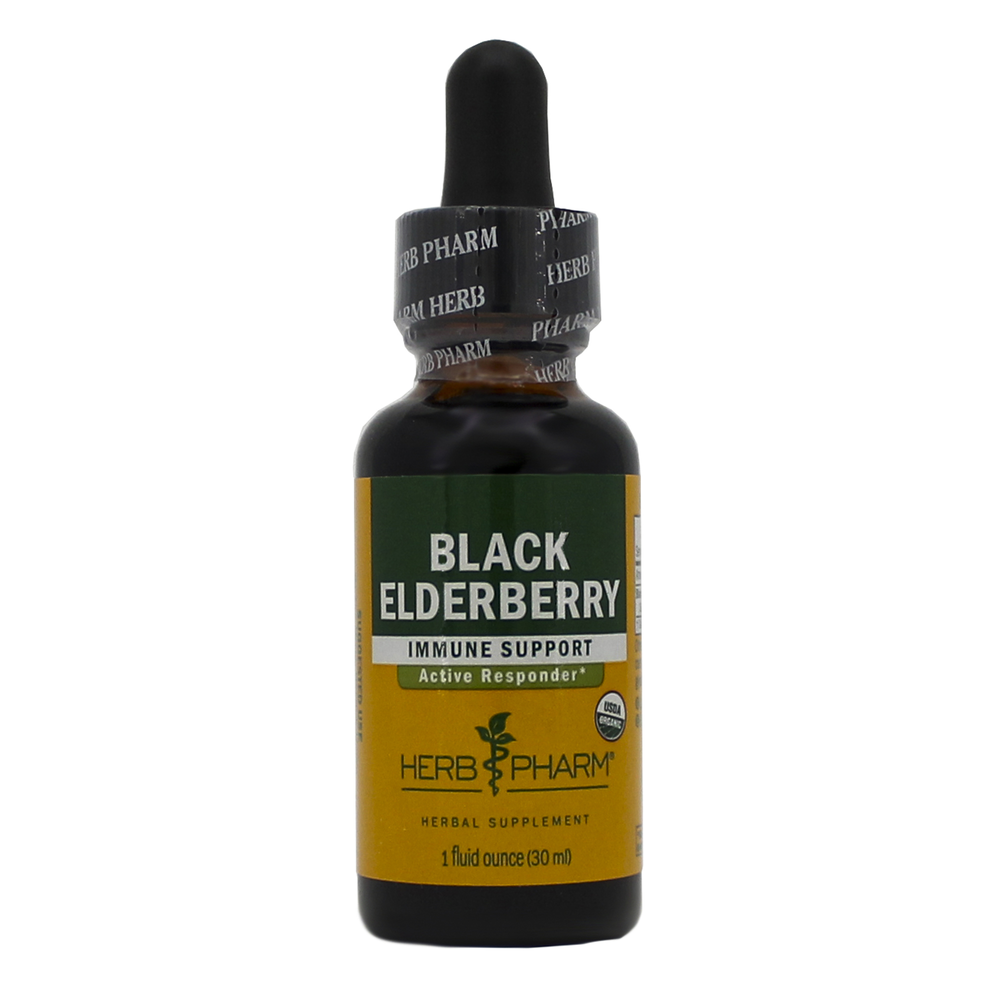 SKU: HE4-DBLKELD01
Black Elderberry Extract is prepared from the fully-ripened berry of Sambucus nigra trees which are certified organically grown. To assure optimal extraction of Black Elderberrys bioactive compounds, the berries are hand-harvested only when fully mature, are carefully shade-dried to retain their full color & aroma, and are then thoroughly extracted.
Add 1 full squeeze of the dropper bulb to 2 oz. of water or juice, 2 to 4 times per day. Best taken between meals.
Serving Size: 0.7ml
Amount Per Serving
Black Elderberry Fruit Extract ... 706mg
(Sambucus nigra)
Other Ingredients: distilled water, certified organic cane alcohol (33-43%) & certified organic vegetable glycerin.
This product does not contain
Keep out of reach of children. Store away from heat & light.