Bladder Strength For Dogs Chewable Tablets
Vetri-Science Laboratories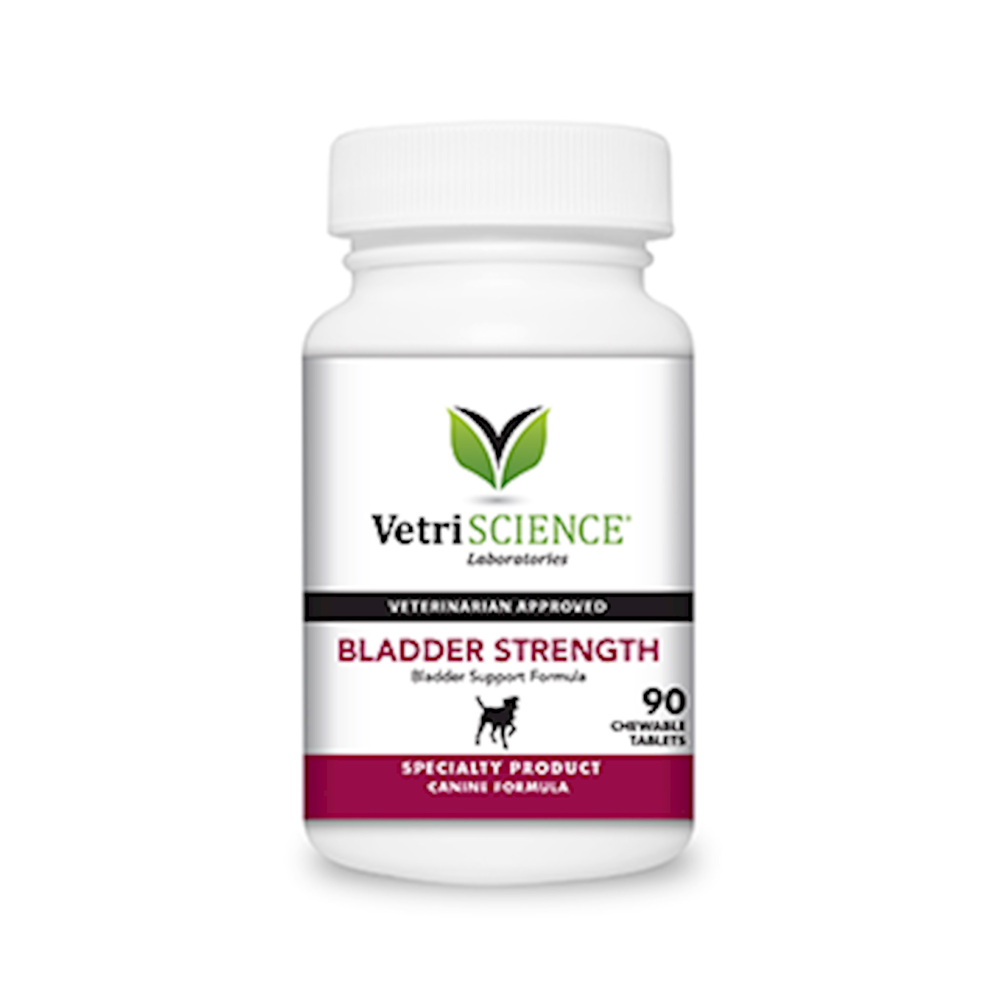 SKU: VET-0900516090
Bladder Strength is an advanced combination of ingredients that work together to support normal bladder function and bladder health. It is also recommended for spayed and senior pets to help maintain bladder control.
Bladder Strength for Dogs is a highly palatable smoke flavored tablet.
Bladder Strength for Dogs contains pumpkin seed powder, Rehmannia glutinosa, wild yam extract, saw palmetto, and olive leaf extract. The combination of these ingredients supports normal hormone levels, renal function, bladder muscle strength, and normal bladder tone after spaying.
Give 1 tablet per 30 lbs of body weight, daily.
For dogs less than 15 lbs give 1/2 tablet daily.
If giving more than 1 tablet daily,
divide amount between AM and PM.
Serving Size: 1 tablet
Amount Per Serving:
Pumpkin Seed Powder ... 150mg
Rehmannia glutinosa (root) Powder ... 150mg
Wild Yam Extract ... 150mg
Soy Protein Extract ... 100mg
Corn Silk Powder ... 60mg
Saw Palmetto Extract ... 60mg
Olive Leaf Extract ... 50mg
(15% Oleuropein)
Pyridoxine HCI ... 25mg
(Vitamin B6)
Inactive Ingredients: brewers yeast,
microcrystalline cellulose, silicon dioxide,
smoke flavor, stearic acid, vegetable stearate.
*The statements on this page have not been evaluated by the Food and Drug Administration. These products are not intended to diagnose, treat, cure or prevent disease.
It looks like there are no similar
products available