BMR Complex
Integrative Therapeutics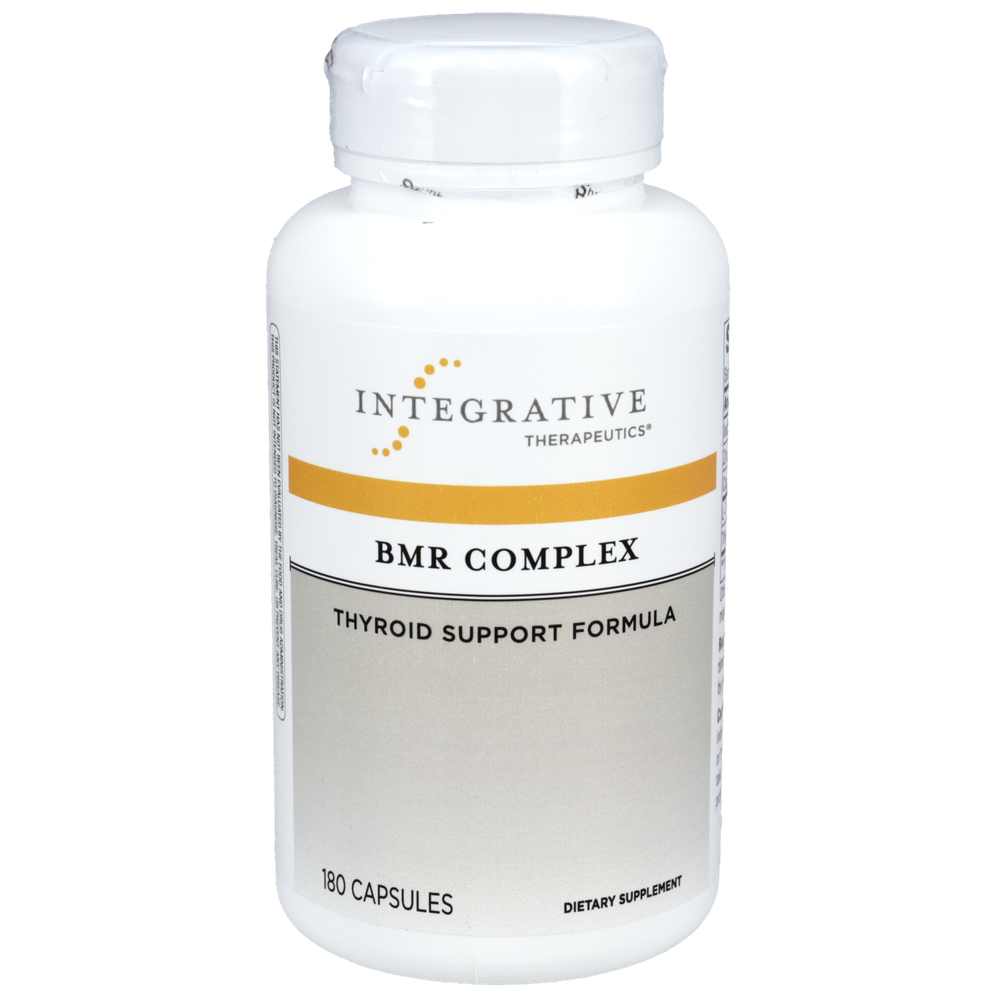 SKU: ITI-156004
Thyroid complex combining a glandular extract, L-tyrosine, and iodine to support healthy thyroid function.*

BMR Complex provides a high quality, thyroxine-free glandular extract with L-tyrosine, iodine, zinc, and copper to support healthy thyroid function.* Research shows that L-tyrosine and iodine are critical for the production of the thyroid hormones, thyroxine (T4) and triiodothyronine (T3).
Adults: Take 1 or 2 capsules twice daily between meals, or as recommended by your healthcare professional.



Serving Size: 2 Capsules

Amount Per Serving
Iodine ... 300mcg
(as potassium iodide)
Zinc ... 15mg
(as Zinc Picolinate)
Copper ... 1mg
(as copper gluconate)
L-Tyrosine ... 300mg
Thyroid ... 300mg
(thyroxine-free)


Other Ingredients: Cellulose, gelatin, magnesium stearate, and silica.

Does not contain artificial coloring, artificial flavoring, dairy, gluten, preservatives, salt, soy, sugar, wheat, yeast.
If pregnant, nursing, or taking prescription drugs, consult your healthcare professional prior to use.

Keep tightly closed.
Store at room temperature.
Avoid excessive heat and direct sunlight.