Nutra Support Bone
Carlson Labs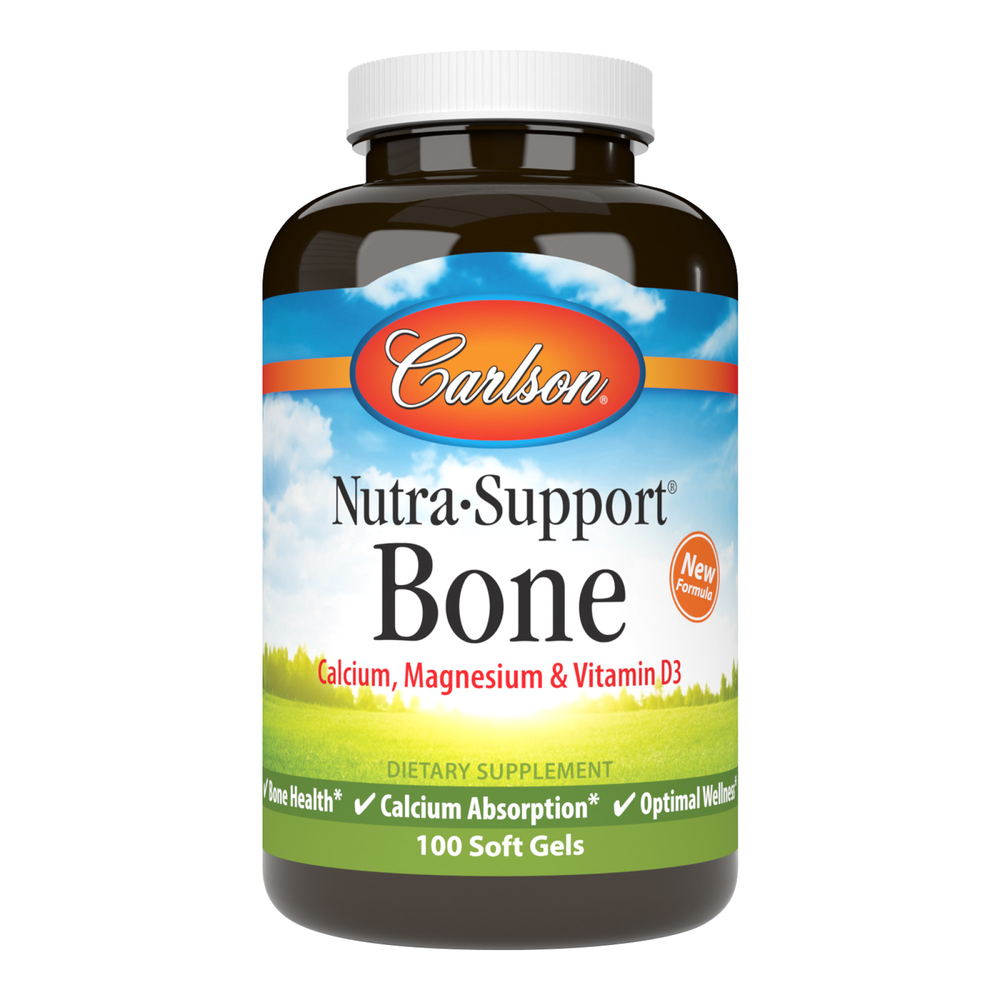 SKU: CL-4611
Nutra-Support® Bone provides 400 mg of calcium per serving, which is essential for healthy bone growth and density. Vitamin D promotes bone health by helping our body absorb calcium. Magnesium, manganese, and boron are important minerals for bone formation and strength. Nutra-Support® Bone provides our body with the advanced nutritional support we need for optimal bone health.
Promotes and maintains healthy bones
1,000 mg of calcium per serving
Provides vitamin D3 for optimal absorption
Includes magnesium, manganese, and boron
Potency and quality guaranteed
Adults:
take four soft gels daily at mealtime.
Serving Size:
4 Soft Gels
Amount Per ServingCalories
... 40
Total Fat
... 3g
Total Carbohydrate
... 2g
Protein
... 1g
Vitamin D
... 50mcg (2,000IU)
(as cholecalciferol)
Calcium
... 400mg
(from calcium citrate)
Magnesium
... 134mg
(from magnesium citrate)
Zinc
... 10mg
(from zinc glycinate chelate)
Manganese
... 1.3mg
(from manganese glycinate chelate)
Boron
... 2mg
(from boron glycinate)
Other Ingredients:
Sunflower oil, soft gel shell [Beef gelatin, glycerin, water, titanium dioxide (for color)], soy lecithin, beeswax, rice flour, medium chain triglyceride oil.
Gluten Free
Milk/Casein Free
No Artificial Preservatives