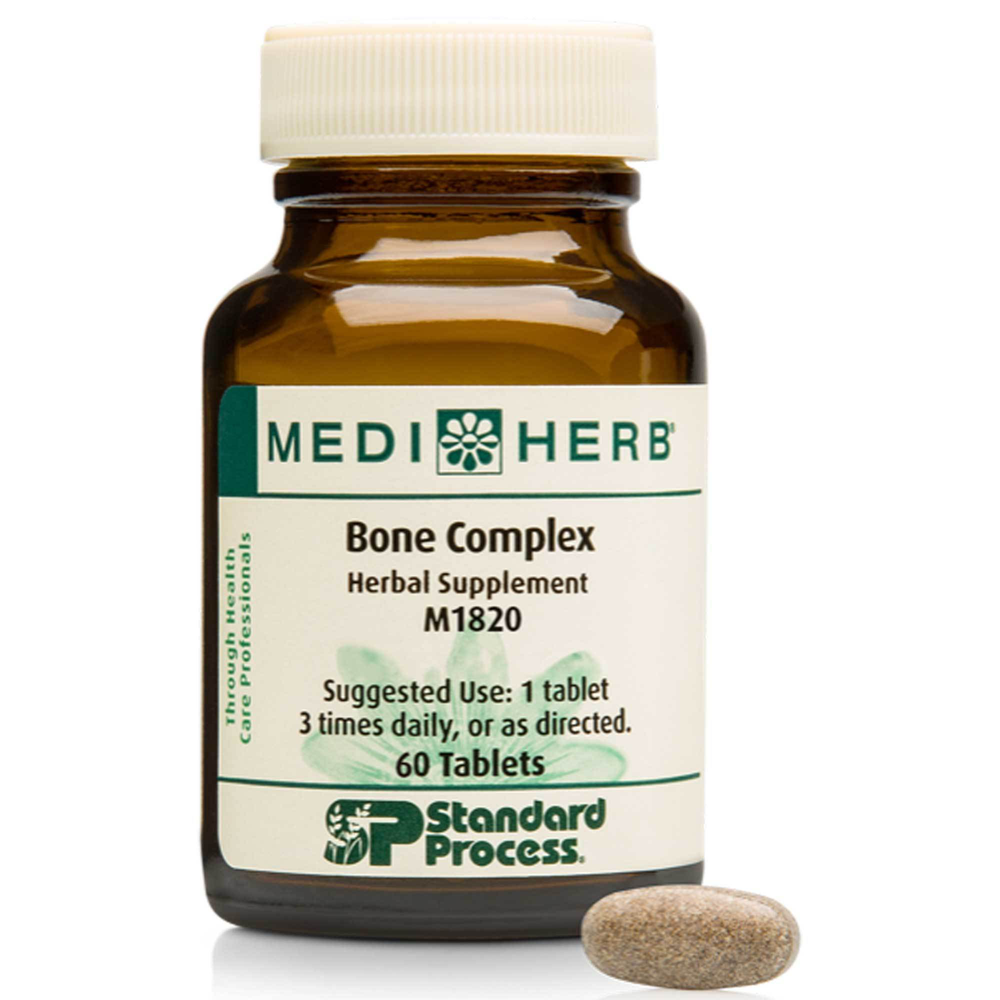 SKU: MDH-M1145
Bone Complex contains Epimedium, Kudzu, Red Clover and Black Cohosh to support healthy bones. These herbs have been traditionally used in herbal preparations to help mature women (age 40-60) to:
Support healthy bone tissue, in conjunction with weight-bearing exercise and a healthy diet containing food sources of calcium and vitamin D
Support and maintain healthy bone density
Beneficially influence normal bone remodeling*
Take 1 tablet 3 times daily, or as directed.
Serving Size:
1 Tablet
Amount Per ServingCalcium
... 43mg
Epimedium herb top 12:1 extract
... 200mg
from Epimedium sagittatum herb top 2.4gcontaining icariin 20mg
Red Clover herb flowering top 5:1 extract
... 100
from Trifolium pratense herbflower int top 200mgContaining isoavones 8mg
Kudzu root 10:1 extract
... 70mg
from Pueraria lobata root 700mgContaining puerariae isoavones calculated as daidzin, puerarin, daidzein 28mg
Black Cohosh root 5:1 extract
... 16mg
from Actaea racemosa root 80mg
Other Ingredients:
Microcrystalline cellulose, dibasic calcium phosphate dihydrate, sodium starch glycolate, maltodextrin, hypromellose and magnesium stearate
Caution:
Contraindicated in pregnancy, lactation and in women with estrogen-dependent tumors such as breast cancer. Caution in patients with liver problems, who frequently use alcohol or take any medications. For other contraindications and cautions consult your health care professional. This product is packaged in a facility that manufactures other products containing soy, milk, egg, wheat, peanut, tree nuts, fish and shellfish. Keep out of reach of children. Store in a cool, dry place out of direct sunlight.