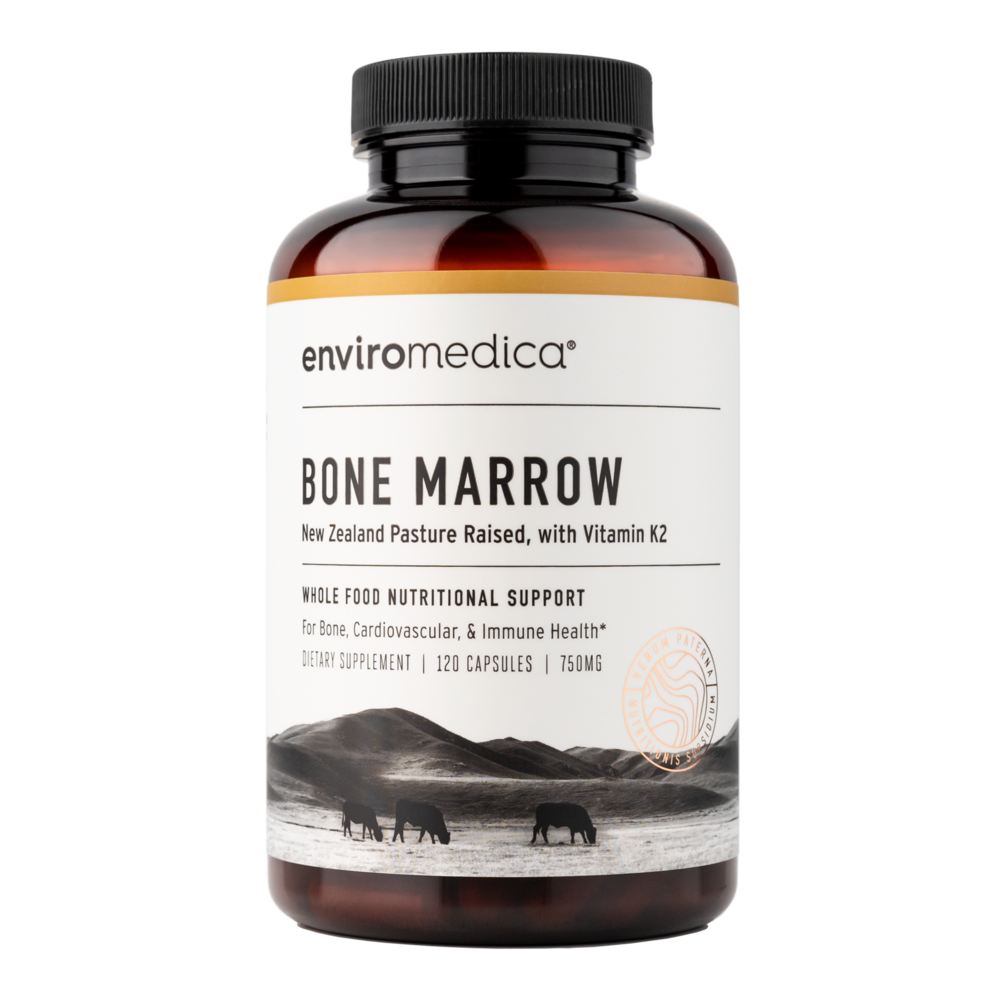 SKU: ENV512-MAR120
Enviromedica Bone Marrow is a whole food complex of grass-fed marrow, cartilage, and bone matrix, offering a bioavailable source of minerals, collagen, stem cells, essential fats, and nutritional cofactors.
Take 4 capsules per day with or without food, or as recommended by your healthcare professional.


Serving Size: 4 Capsules

Amount Per Serving
Whole Bone Complex (Bovine) ... 3000mg
(New Zealand Grass-fed, pasture-raised, freeze-dried)
Bone Marrow ... 2400mg
Cartilage ... 300mg
Bone Matrix [MCHA] ... 300mg


Other Ingredients: Bovine Gelatin (capsule)
If you are pregnant, nursing, or have a medical condition, consult your healthcare practitioner before use.