Boswellia Complex
MediHerb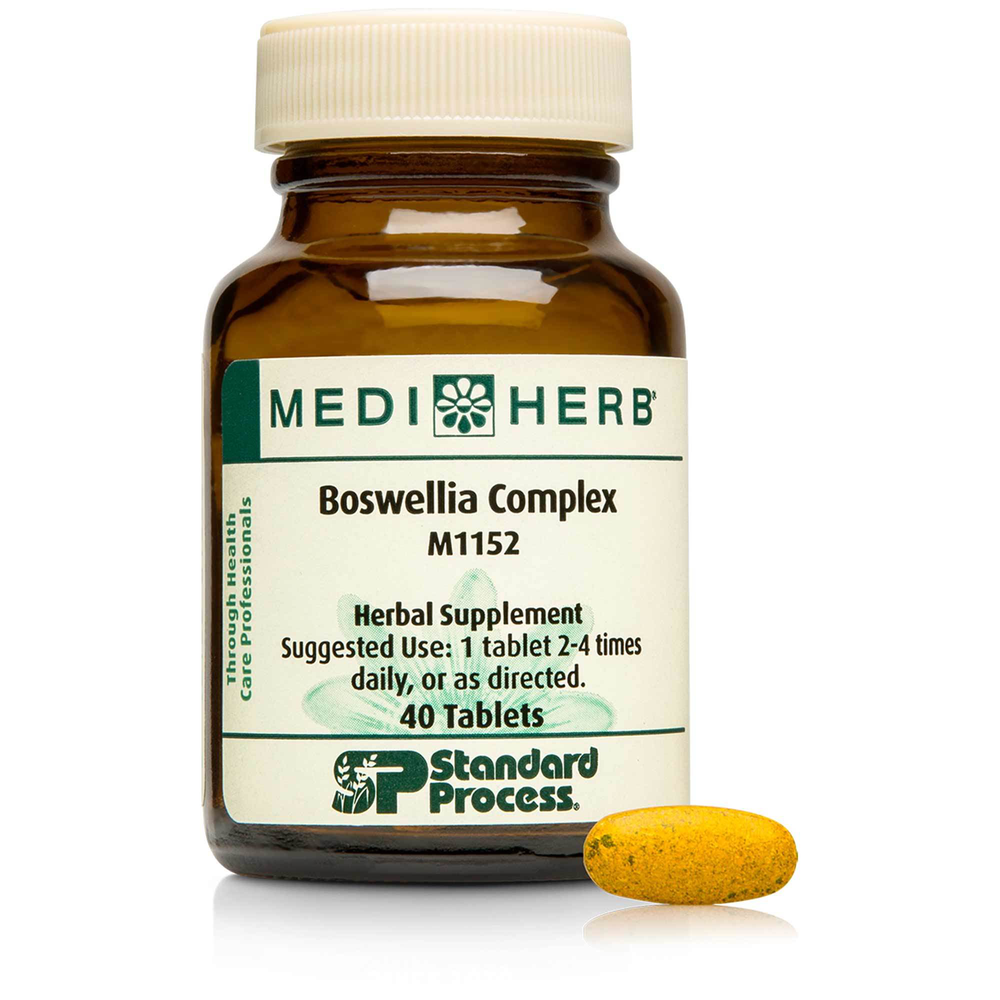 SKU: MDH-M1152
Boswellia Complex contains Boswellia, Celery Seed, Ginger and Turmeric to support healthy joint function.
These herbs have been traditionally used in herbal preparations to:
Maintain and support healthy joints
Support healthy circulation
Support the normal function of the kidneys
Provide antioxidant activity*
Take 1 tablet 2 - 4 times daily, or as directed.
Serving Size:
1 Tablet
Amount Per ServingCalories
... 5
Boswellia gum oleoresin 7:1 extract
... 277mg
from Boswellia serrata gum oleoresin 1.9 gContaining boswellic acids 180 mg
Celery Seed fruit 6:1 extract
... 166.7mg
from Apium graveolens fruit 1.0 g
Ginger rhizome 5:1 extract
... 60mg
from Zingiber officinale rhizome 300 mg
Turmeric rhizome 25:1 extract
... 80mg
from Curcuma longa rhizome 2.0 gContaining curcuminoids 70.4 mg
Other Ingredients:
Cellulose, sodium starch glycollate, silica, hypromellose, magnesium stearate and calcium phosphate.
Caution:
Not to be used during pregnancy and lactation unless otherwise directed by a qualified health care professional.