Botanicalm
Ortho Molecular Products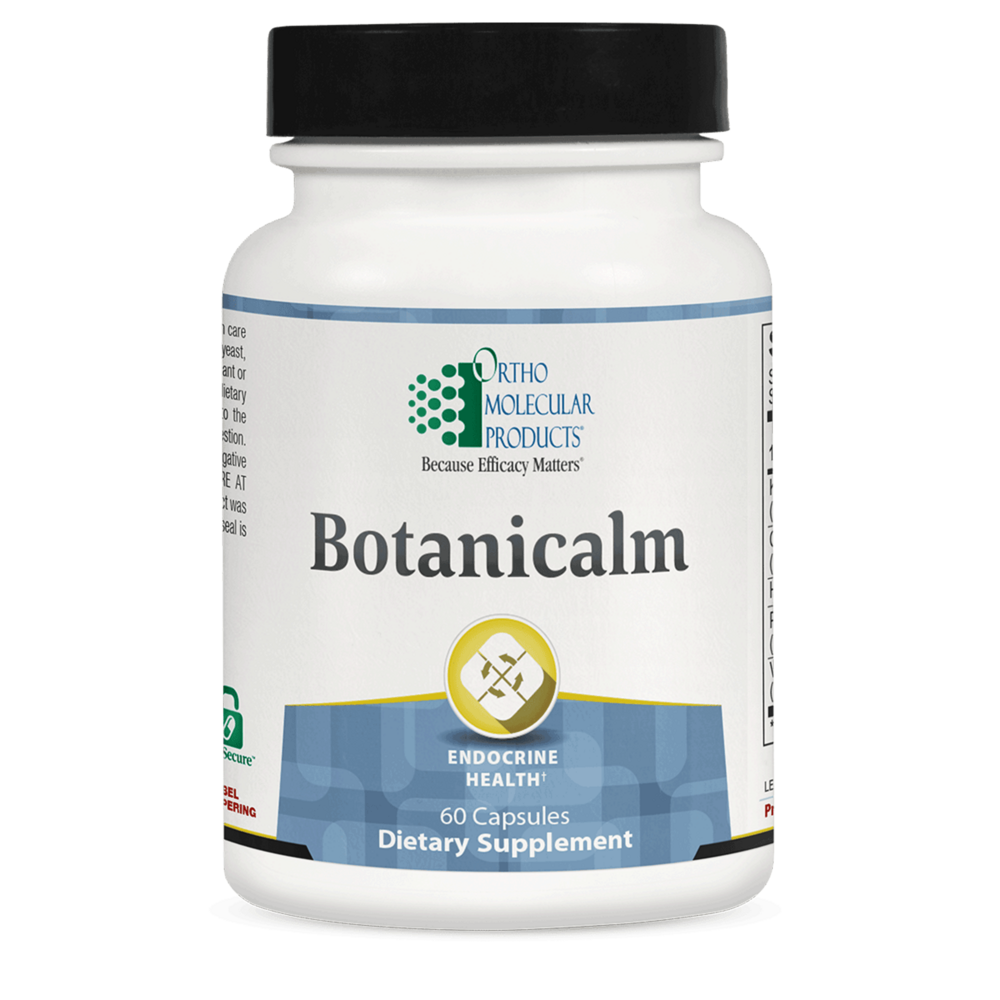 SKU: OHM-824060
Concentrated Blend of Traditional Botanicals for Stress Support
Promotes a State of Calmness
Helps Induce Relaxation
The ingredients in Botanicalm work in synergy to induce relaxation by increasing gamma-aminobutyric acid (GABA) activity in the central nervous system (CNS). GABA is primarily an inhibitory (calming) neurotransmitter in the CNS that promotes a sense of tranquility and counteracts the effects of stress. While many traditional anxiety solutions that exert GABA agonist effects may cause dependency over time, the ingredients in Botanicalm are non-habit-forming.
Take 1 capsule per day or as recommended by your health care professional.
Serving Size:
1 Capsule
Amount Per ServingKava Rhizome Extract
... 200mg
(Standardized to contain 30% Kavalactones)
Chamomile Flower Extract
... 50mg
(Standardized to contain 1% Apigenin-7-Glucoside)
Hops Strobile Extract
... 50mg
Passionflower Extract
... 50mg
(Aerial Portion)(Standardized to contain 3.5% Flavonoids)
Valerian Root Extract
... 50mg
(Standardized to contain 0.8% Valerenic Acids)
Other Ingredients:
Natural Vegetable Capsules, Microcrystalline Cellulose, Magnesium Stearate, and Silicon Dioxide.
Does not contain
gluten, yeast, artificial colors and flavors.
Caution:
Do not consume this product if you are pregnant or nursing. Consult your physician for further information.