Bottoms Up Balm
Wise Woman Herbals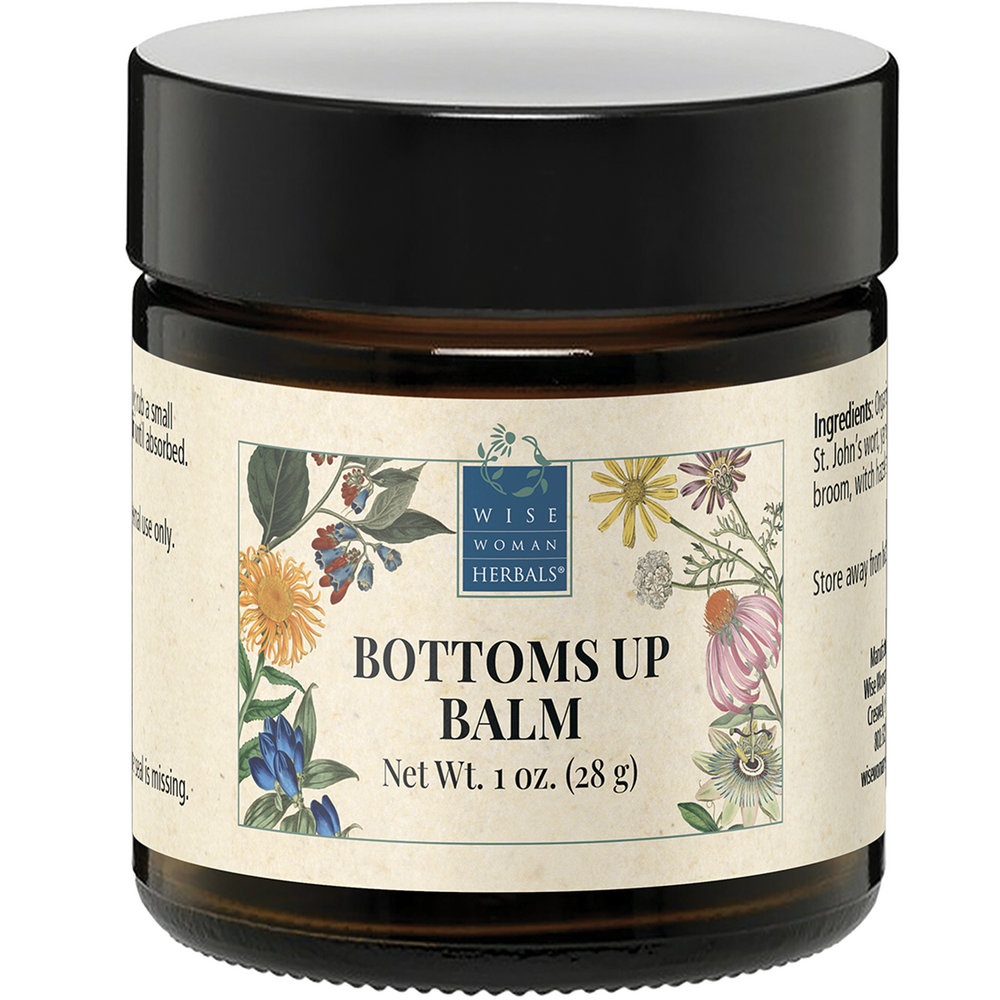 SKU: WWH-1BUSA
Bottoms Up Balm Topical Application (FEU)
Apply a small amount and rub gently into skin until absorbed.
Do not use internally.
Olive oil, beeswax, marshmallow, yarrow, St. Johns wort, butchers broom, witch hazel and vitamin E (d-alpha-tocopherol acetate) (soy based).
* FOR EXTERNAL USE ONLY
*This statement has not been evaluated by the Food & Drug Administration. This product is not intended to diagnose, treat, cure, or prevent any disease.