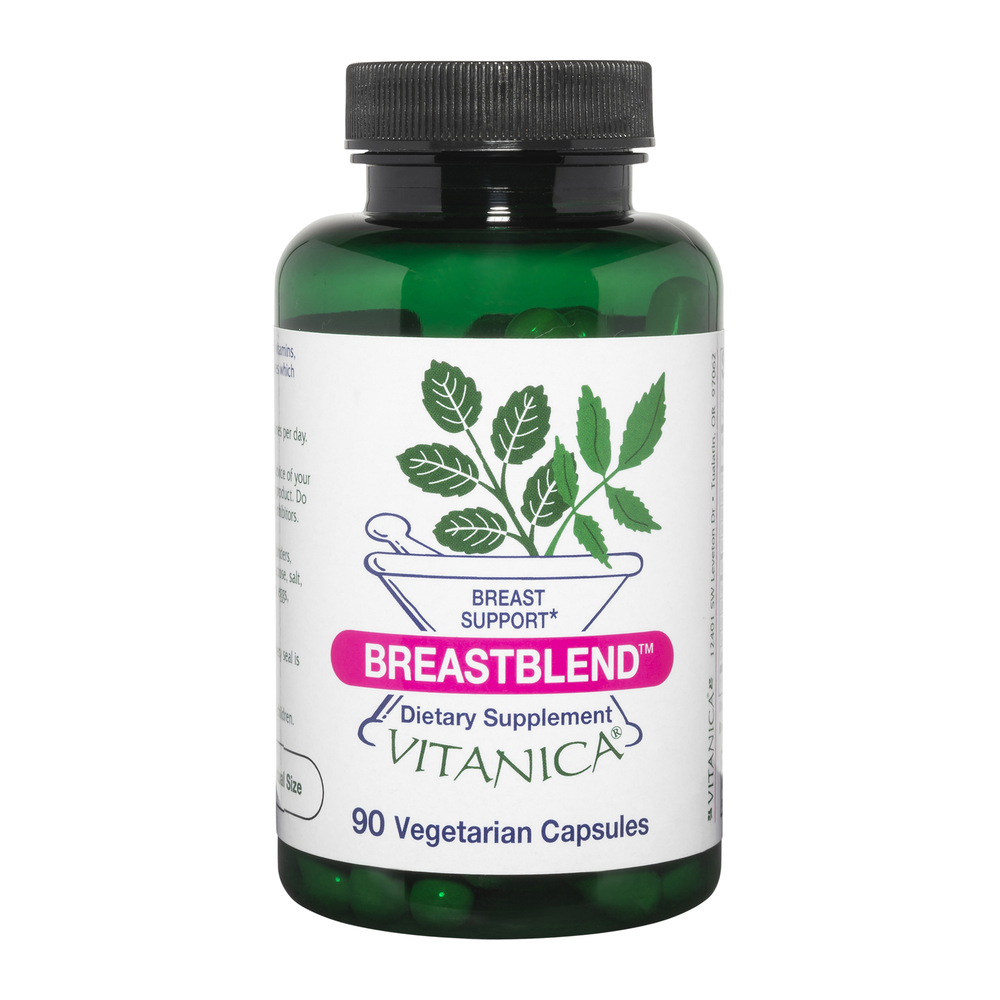 SKU: VTC-01050
BreastBlend™ provides a combination of antioxidants and detoxifying vitamins, minerals, herbs, and vegetable concentrates supporting normal hormone metabolism and optimal breast health.*
BreastBlend™ is suitable for vegetarians.
Take Two (2) capsules, two times per day
Serving Size: 2 capsules
Amount Per Serving:
Pro-Vitamin A ... 5, 000IU
(Natural mixed carotenoids-Betatene®)
Vitamin C ... 500mg
(as calcium ascorbate)
Vitamin D2 ... 300IU
(as ergocalciferol)
Selenium ... 100mcg
(as L-selenomethionine)
Calcium D-Glucarate ... 150mg
High lignan flax seed hull extract ... 500mg
DIM ... 50mg
(Diindolylmethane)
Green tea extract ... 240mg
Camellia sinensis
CO-enzyme Q-10 ... 15mg
Lycopene ... 1500mg
(50, 000 ppm, tomato extract)
Other ingredients: vegetarian capsule (cellulose
and water), L-leucine
This product containes no: preservatives, binders, artificial colorings or flavorings, sugars, starch, lactose, salt, corn, wheat, gluten, soy, or milk derivatives.
If you are pregnant or nursing, seek the advice of your
health care practioner before using thie product.
Tamper resistant: please do not use if safty seal is
broken or missing.
Keep in a cool, dry place out of reach of children.
*This statement has not been evaluated by the FDA. This Product is
not intended to diagnose, treat, cure or prevent any disease.