Breath Refresher Cinnamon
Herb Pharm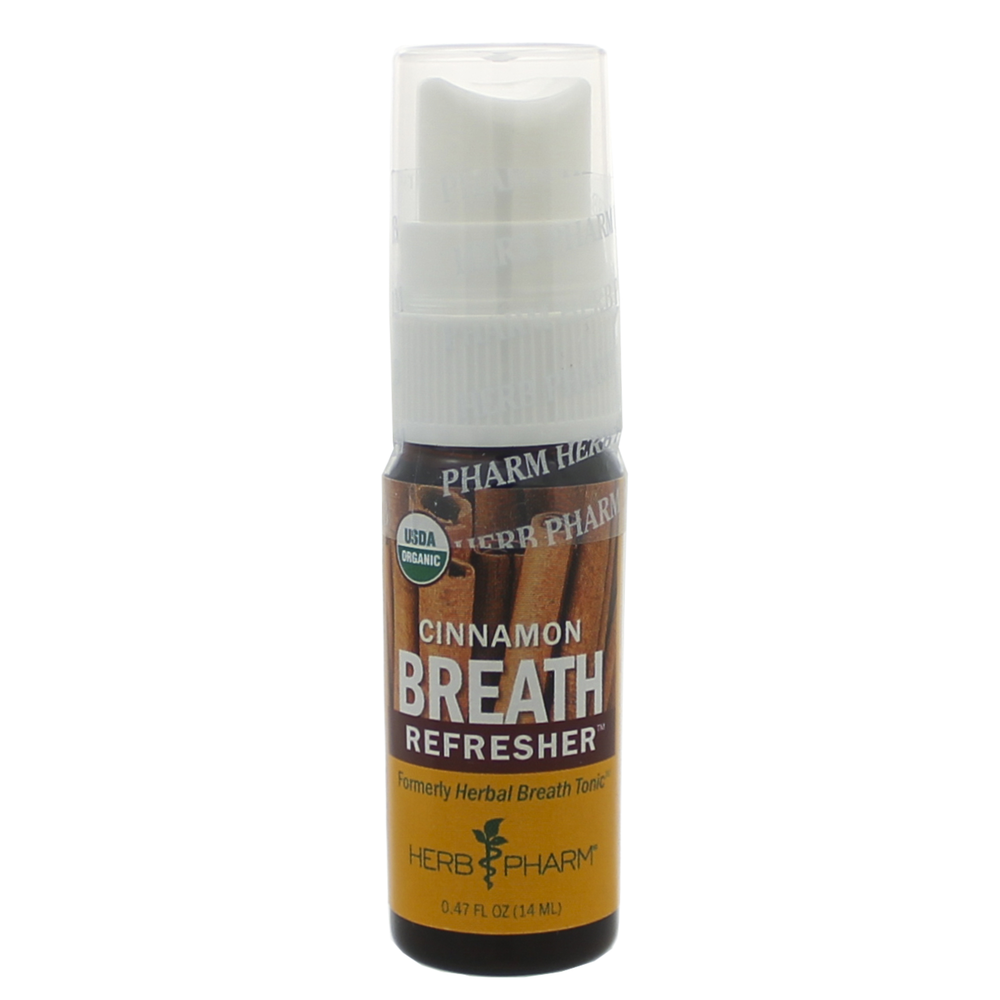 SKU: HE4-FBRCINN05
Certified Organic Herbal Breath Freshener.
Sharp, sweet, tangy Cinnamon takes center stage in our newest flavor. For those who want to spice things up a bit its the perfect alternative to our mint flavors. Sugar-free and non-aerosol. Fits conveniently in a pocket, purse and just about anywhere else.
Certified organic by Organic Certifiers.
Shake Well Before Using.
Spray 1 or 2 times into the mouth to cleanse and freshen breath.
Ingredients: cane alcohol (42-52%) O, distilled water, vegetable glycerin O & extractives of Cinnamon O, AniseO, LicoriceO, GingerO, PeppermintO, AllspiceO, Cardamom O, Clove O, Spilanthes O, Cinnamon essentital oil O & Menthol crystals O
O Certified Organic
Sugar-Free
Cautions: Not for use during pregnancy. Flammable. Keep away from fire or flame. In case of eye contact, flush with water for 5 minutes. If irritation persists, see a doctor.
Keep Out of the Reach of Children