Breath Refresher Spearmint
Herb Pharm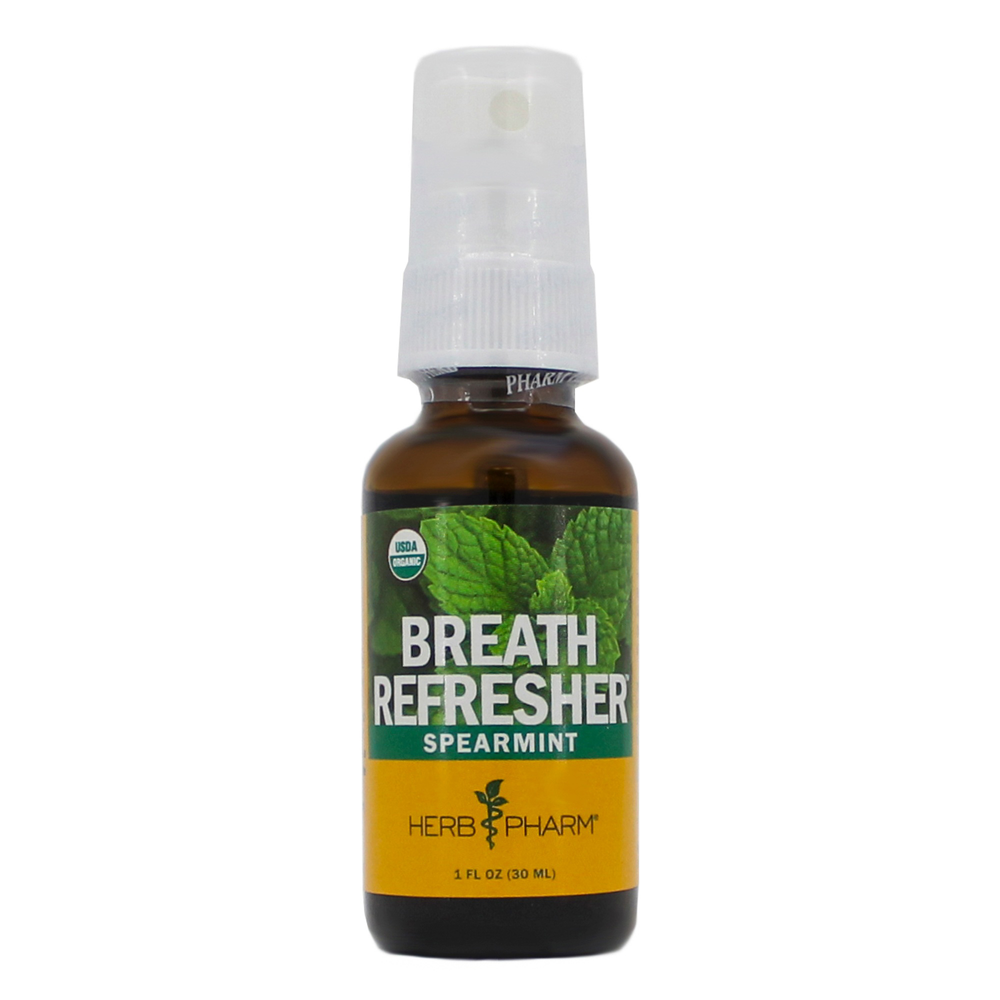 SKU: HE4-FBRSPR01
Certified Organic Herbal Breath Freshener
Perfect for palates that enjoy the clean, crisp flavor of mint but prefer to take a walk on the mild-er side. Sugar-free and non-aerosol. Fits conveniently in a pocket, purse and just about anywhere else.
Certified organic by Organic Certifiers.
Shake Well Before Using.
Spray 1 or 2 times into the mouth to cleanse and freshen breath.
Ingredients: cane alcohol (59-69%) O, vegetable glycerin O, distilled water & extractives of Spearmint O, Fennel O, Ginger O, Cinnamon O, Clove O, & Spearmint essential oil O.
O=Certified Organic
Sugar-Free
Cautions: Flammable. Keep away from fire or flame. In case of eye contact, flush with water for 5 minutes. If irritation persists, see a doctor.
Keep Out of the Reach of Children