Breathe Extract
Host Defense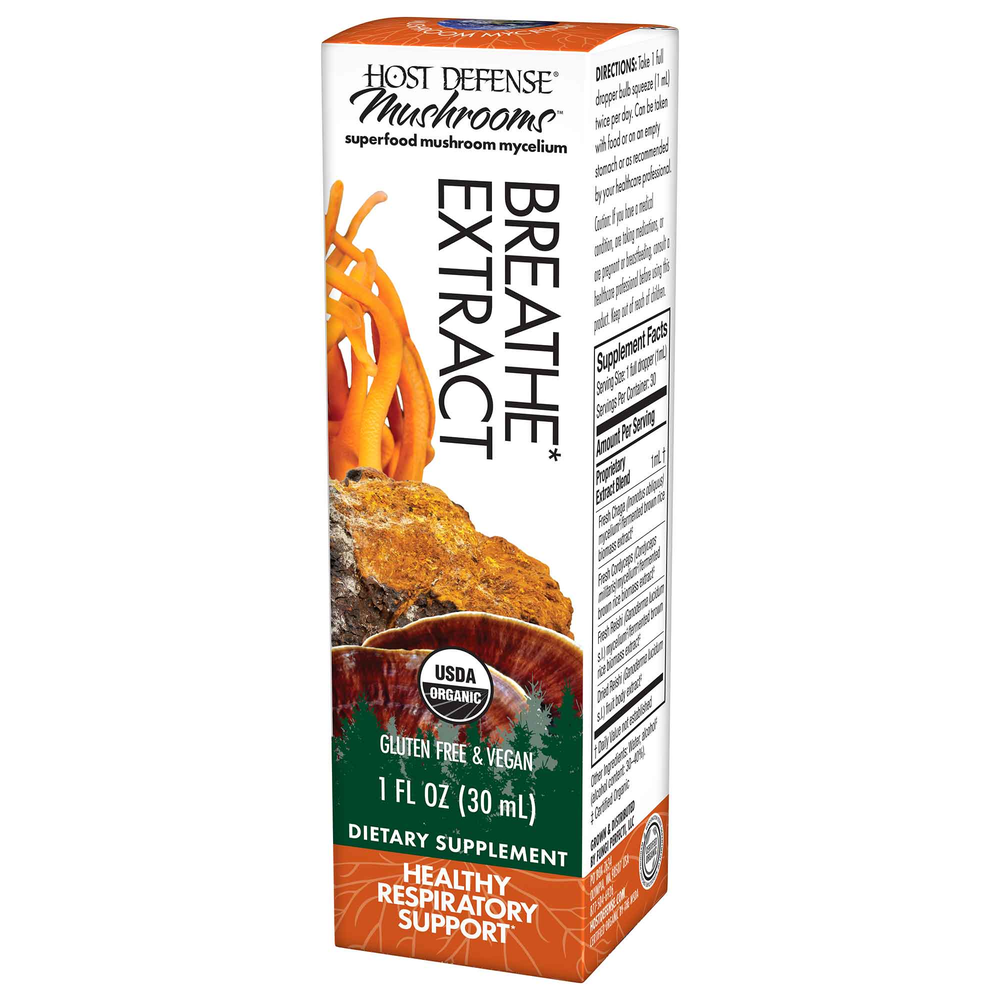 SKU: HOS-NXBR1
Equal parts Cordyceps, Reishi and Chaga Supports free and easy respiration* Supports energy and oxygen uptake* May help modulate reactions to environmental triggers * Supports a balanced immune response in the lungs and respiratory tract, as well as the whole body* Host Defense Breathe is a complementary blend of Chaga, Reishi and Cordyceps. Chaga is well known in Eastern Europe and Siberia for its support of skin and lung functioning. Reishi has been used for centuries in China to support breathing, cardiovascular system and endurance.* Cordyceps has long been celebrated in Asia as a lung tonic and for energy support. Together, they help strengthen respiratory function in normal, healthy individuals.* Host Defense Breathe Extract uses Certified Organic mushroom mycelium and fruitbodies, with a full spectrum of constituents: polysaccharides (beta glucans, arabinoxylane, glucose, xylose, galactose and mannose), glycoproteins, ergosterols, triterpenoids and other myco-nutrients,which are essential for Supporting Natural Immunity.*
Take 1 fulldropper bulb squeeze(1mL) twice per day.
If you have a medical condition, are taking medications, or are pregnant or nursing, consult your healthcare professional before using this product. Keep out of reach of children. Certified Organic +Your purchase helps support research to protect bees from colony collapse as well as rare species of mushrooms dwelling in old growth forests.