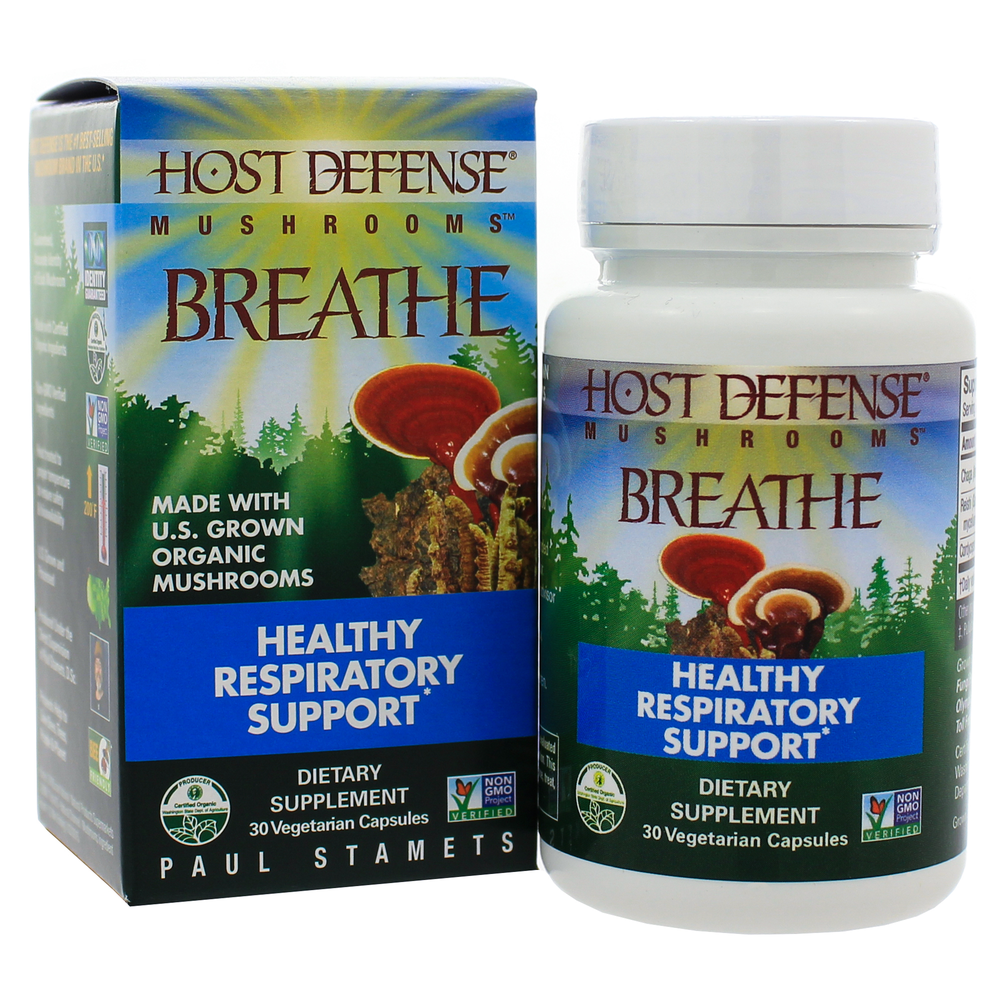 SKU: HOS-NCBR30
Host Defense® Breathe uses activated, freeze-dried, Certified Organic mycelium, with a full spectrum of constituents: polysaccharides (beta glucans, arabinoxylane, glucose, xylose, galactose, cordycepic acid), cordycepin, glycoproteins, ergosterols, triterpenoids and other myco-nutrients, which are essential for Supporting Natural Immunity.*
• Equal parts Cordyceps, Reishi and Chaga
• Supports free and easy respiration*
• Enhances energy and oxygen uptake*
• May help modulate reactions to environmental triggers *
• Supports a balanced immune response in the lungs and respiratory tract, as well as the whole body*
As a dietary supplement take 2 capsules once per day. Can be taken with food or without, On a empty stomach or as recommended by your healthcare advisor.
Serving Size: 2 Capsules
Amount Per Serving
Chaga mycelium ‡ ... 340 mg †
(Inonotus obliquus)
Reishi mycelium ‡ ... 340 mg
(Ganoderma lucidum s.l.)
Cordyceps mycelium ‡ ... 340 mg †
Othe Ingredients> Freeze dried mycellated brown rice ‡, Pullilan
(extra-cellular polysaccharide)
Consult your healthcare provider regarding the use of this product during pregnancy.
Keep out of reach of children.
It looks like there are no similar
products available