Brilliant Vision with Seanol-P
Progressive Labs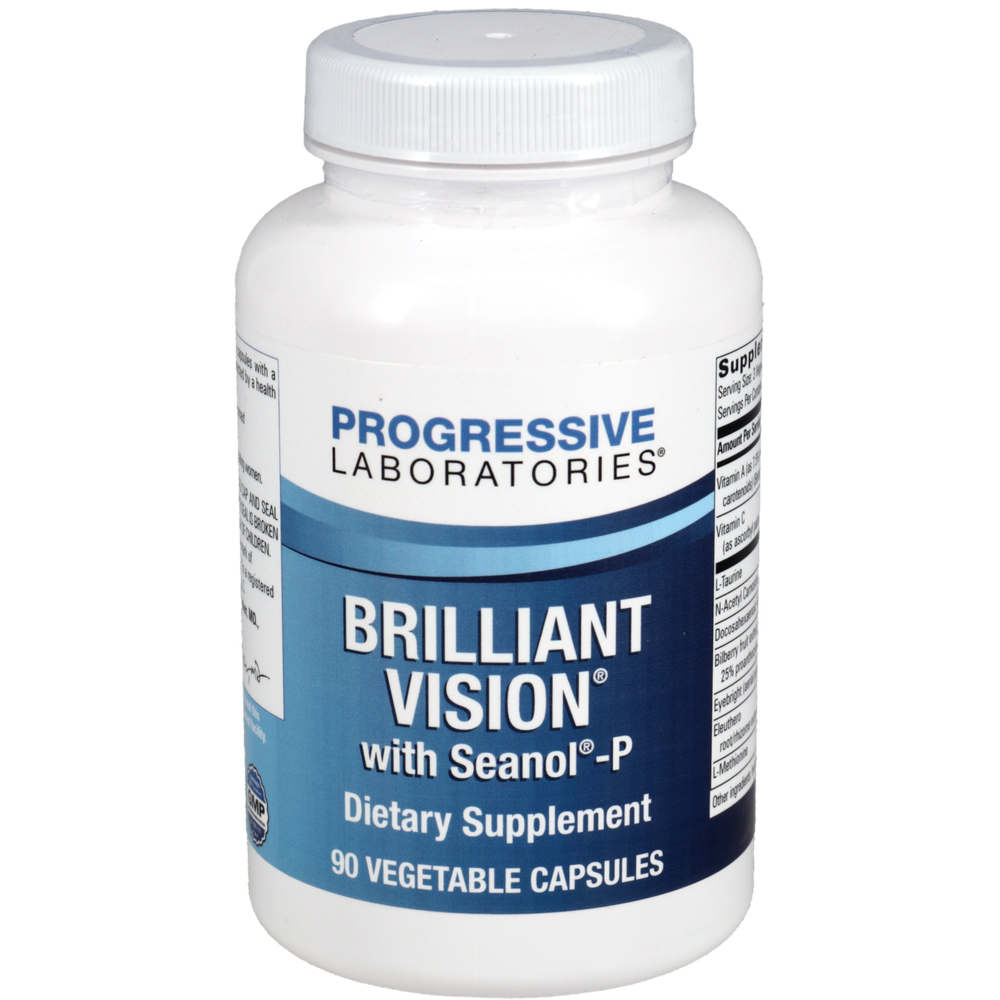 SKU: PGV-1032
Specialized formula designed for the advanced nutritional support of eye health and vision.
A Dr. Mitchell A. Fleisher Signature formula.


DIRECTIONS:
Take three vegetable capsules with a meal one daily, or more, or as directed by a doctor.


Serving Size: 3 Vegetable Capsules

Amount Per Serving
Vitamin A ...5000 IU
(as 7.5% mixed carotenoids) (Betatene®)
Vitamin C ...45mg
(as ascorbyl palmitate)
L-Taurine ...250mg*
N-Acetyl Carnosine ...100mg*
Docosahexaenoic Acid (DHA) ...100mg*
Bilberry fruit extract ...100mg*
(25% proanthocyanidins)
Eyebright ...100mg*
(aerial parts)
Eleuthero Extract ...100mg*
(root/rhizome extract)
L-Methionine ...50mg*
Quercetin ...50mg*
Ecklonica Cava Extract ... 50mg
(95% Phlorotannin) (Seanol-P®)
R-Lipoic Acid ...25mg*
Grape Seed Extract ...25mg*
(95% proanthocyanidins)
Ginkgo Leaf Extract ...25mg*
(24% Flavonglycoside, 6% Terpene Lactone)
Lutein ...20mg*
Zeaxanthin ...2mg*
(from Aztec Marigold)
Astaxanthin extract ...500mcg

Other ingredients: hydroxypropyl methylcellulose (vegetable capsule), vegetable lubricant.

Contains: milk and soy


Other ingredients: hypromellose (vegetable capsule), vegetable magnesium stearate.
Caution: Not to be used by pregnant or lactating women.