BRM4 500mg
Progressive Labs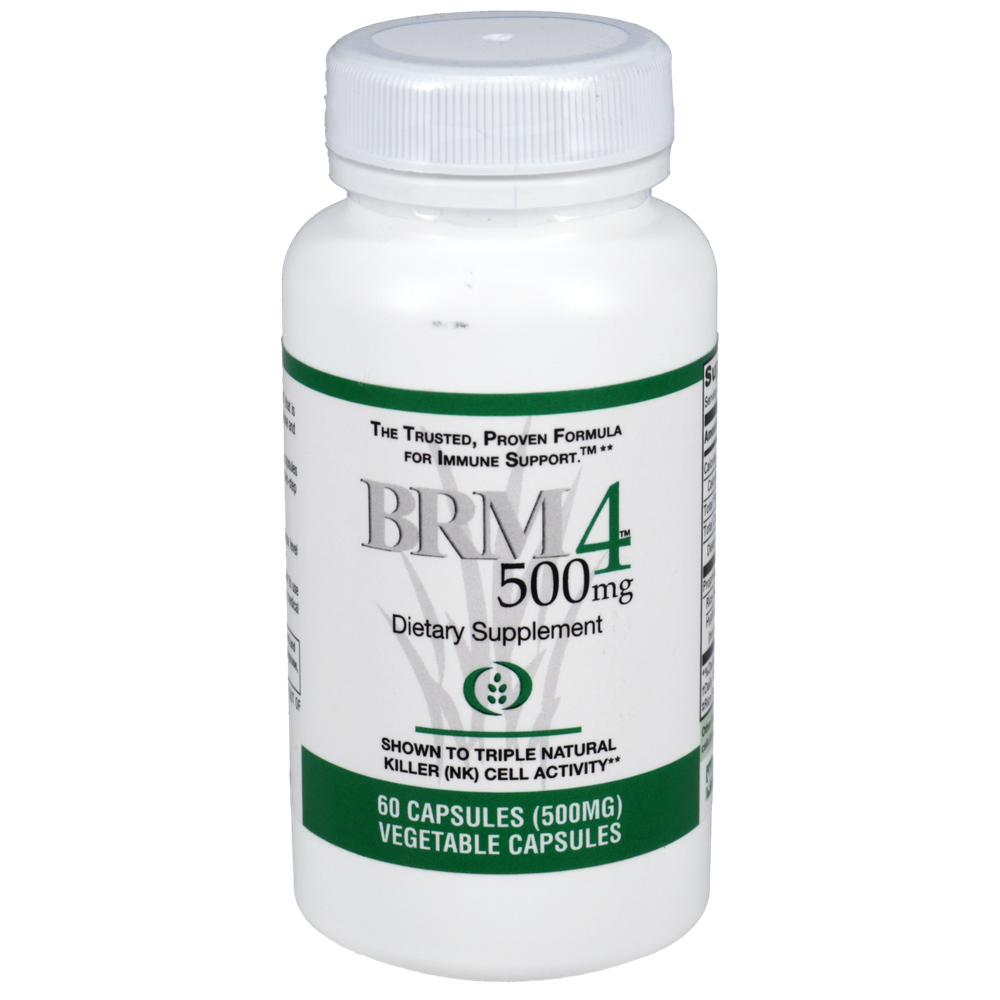 SKU: DAI-BMR6050002
BRM4 has been clinically shown to support natural killer (NK) cell activity. Research
indicates that BRM4 supports the bodys natural production of cytokynes (interferon and
interleukins). BRM4 also supports the activity of lymphocytes (B cells and T cells as
well as NK cells).
Loading Dose: Two capsules three times daily for 4 weeks.
Maintenance Dose: Two capsules daily.
Serving Size: 2 Capsules

Amount Per Serving:
Calories ... 12
Calories from Fat ... 5
Total fat ... 0.5g
Total Carbohydrates ... 2g
Dietary fiber ... 1g
Proprietary RBAC* Blend ... 1000mg
Rice Bran, Hypho Mycelia Extract (From Shiitake Mushroom)
Other Ingredients: Hypromellose, micro crystalline celulose, silicon dioxide, magnesium
stearate.
In both laboratories tests and clinical trials BRM4 was shown to be safe with no harmful side effects.
*Statements about this product have not been evaluated by the Food and Drug Administration. These products are not intended to diagnose, treat, cure or prevent any disease.